When the majority of your day is spent working with clients, any marketing activity has to be something that has the potential to make a difference – as I am sure you will all agree with.
But then, which activity to focus on?
Should you create social media posts, blogs, instagram visuals, an opt-in PDF? And then comes the question I so often hear… "where do I even START?!".
Then maybe you do nothing for another day, week, or month from sheer overwhelm.
You certainly aren't alone.
The good news is, you are focussing on the right thing – serving your clients and potential clients.
When clients are happy, referrals come your way.
There is however, a content marketing method that I want to share with you that takes care of your private practice blog and your social media and acts as a lead generation machine.
After all, gaining leads 24/7 – even while you are with your clients – has to be a win/win.
Enter the Power Post.
The Power Post is a method taught by my friend, Jo Gifford, and she describes it like this:
"When you are working 1:1 in your business, time to create content needs to be maximised and make to work as much as possible for you and your business. The Power Post is a brilliant way to create a really valuable piece of content that works as an opt-in to gain leads for you, showcases your authority, and can be repurposed for evergreen visual content time and time again. In short, this is the ONE post you need to really move the needle in your business".
Jo created the system from learning the content strategies that work, and applying it to the way her clients needed to work.
As a therapist working in your business, you need:
To know how to get authority QUICKLY and stand out from the crowd.
A system you can DIY and/or begin to outsource.
To make your content work really hard for you 24/7;
To create influence and authority without churning out content and not seeing results.
To create SUPER EFFECTIVE blog posts that rank highly, quickly, and get you leads that turn into clients.
So, how does it work?
A Power Post is, effectively, a link post, which is GOOD news!
Yup, you don't need to create all the content yourself.
The strategy works by creating a blog post that deals with a particular subject in your area of expertise and one that your ideal client will find irresistable.
You then curate valuable links from other experts in your area that relate to this subject, and compile them into chapters.
This example by Sarah Grafelman-King of Invigorate PT showcases how this works really well.
Sarah has created a bookmarkable guide to Dystonia, which acts as a super valuable resource for potential clients who are researching Parkinson's disease.
Sarah links to other articles which have valuable information on this subject, and adds her own take on things in the introduction and throughout the post.
What this means is that Sarah has been able to create a brilliant post that add a lot of value to her audience, it has her tone of voice so we get to know her, and the best part?
She didn't have to personally create all the links she points to in the post.
Now, while this might seem really easy to do – and it is! – there are a few elements of a power post that really make it work.
The post needs to be:
Curated with links from influencers in your niche
Visually appealing
Easily shareable
Written with compelling copy for the introduction
Let's take a look at another example, this time from Jo Gifford.
Jo's post on content hacks shows how you can create a post that looks amazing, that also acts as an opt-in.
After reading the post, visitors have the option to opt-in and join Jo's mailing list when they join here 5 Day Killer Content Kickstart Challenge.
Other ways to offer an opt-in are to offer a PDF download, an added bonus piece of audio or video, or a loyalty card/offer code for subscribers only.
The great thing about using this content strategy is that is does so much of the heavy lifting for you.
It works as a fabulous SEO-rich post, an opt-in for lead generation, AND it can be re-purposed over and over again as quotes for visual social media, Facebook, Twitter, Pinterest and Instagram.
With all that working for you, you can easily jump onto social media or your business blog and add content that is off the cuff and much less strategic, knowing that your lead generation machine is out there working for you.
Creating a post like this can feel overwhelming at first, but once you know how it all fits together it's something you can refer to again and again in your private practice.
But, lucky for us, Jo has agreed to offer her live Power Post masterclass just for the Create My Therapist Website community… and at a special discounted rate!
In her Power Post training, Jo offers live check ins as well as personal support and accountability to get the work done.
Jo says, " I find that busy professionals find it hard to know where to start with content creation, and once we look at how to slice up the tasks and get productive my clients see huge results".
Learn How to Create Your Own Power Post with Jo's 4-part Masterclass Series Starting October 16!
If you've been struggling to create content that attracts your ideal client to your website, Jo has graciously offered to help.
She's agreed to lend her content marketing expertise and open up her masterclass JUST for the CMTW community.
In this 4 part live masterclass series, you will learn to create authority-building content that opens doors, builds your list, positions you as a leader, and drives traffic to your site like crazy.
She will be covering the exact techniques you need to create content that your audience really needs, how to add to the conversation and build on existing authority, how to add extra value that leads to massive traffic and email list sign ups, and how to quickly position yourself online as a leader.
You can get your space right here if you are ready to really power up your online presence and attract more clients.

This masterclass begins October 16, 2017.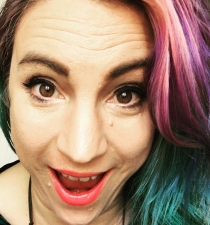 A Little About Jo Gifford
Jo Gifford is a recovering overwhelmed entrepreneur with an addiction to making things easier.
Champion of working smarter and creator of the Brilliance Ignition Process, Killer Content Academy and the Power Post training technique,  she has a loyal global audience and a stellar client list of biz owners making big sales and a big difference.
A widely read contributor to Huffington Post, Selz, Regus, Prowess, YFS Magazine, Fresh Business Thinking, B2B Marketing Magazine and many more, she is a respected UK voice on life as a pocket-sized enterprise owner.
Jo's background – a seasoned blogger, copywriter, podcaster and graphic designer with an MA and research interest in creative thinking for small business – makes for an eclectic and colourful killer content approach.
https://createmytherapistwebsite.com/wp-content/uploads/2017/10/the-one-blog-post-private-practice-jo-gifford.jpg
303
807
Daniel
https://createmytherapistwebsite.com/wp-content/uploads/2015/07/create-my-therapist-website-logo-rev1-300x124.png
Daniel
2017-10-10 10:47:35
2017-10-11 06:54:46
The ONE Blog Post That Will Really Boost Your Private Practice