How I Used SEO to go From Zero Clients to Too Many Clients

Guest post by Jeff Guenther, LPC.
I have been a therapist in private practice since 2005. I was 25 years old and had just moved to Portland from Los Angeles with the ink still drying on my master's degree in marriage and family therapy. One of the reasons I moved and relocated to Oregon was because, as a therapist, you were allowed to start a private practice, even if you were not licensed yet as long as you were practicing under supervision. So I rented a cheap office, hung my shingle and opened up shop. And nobody came.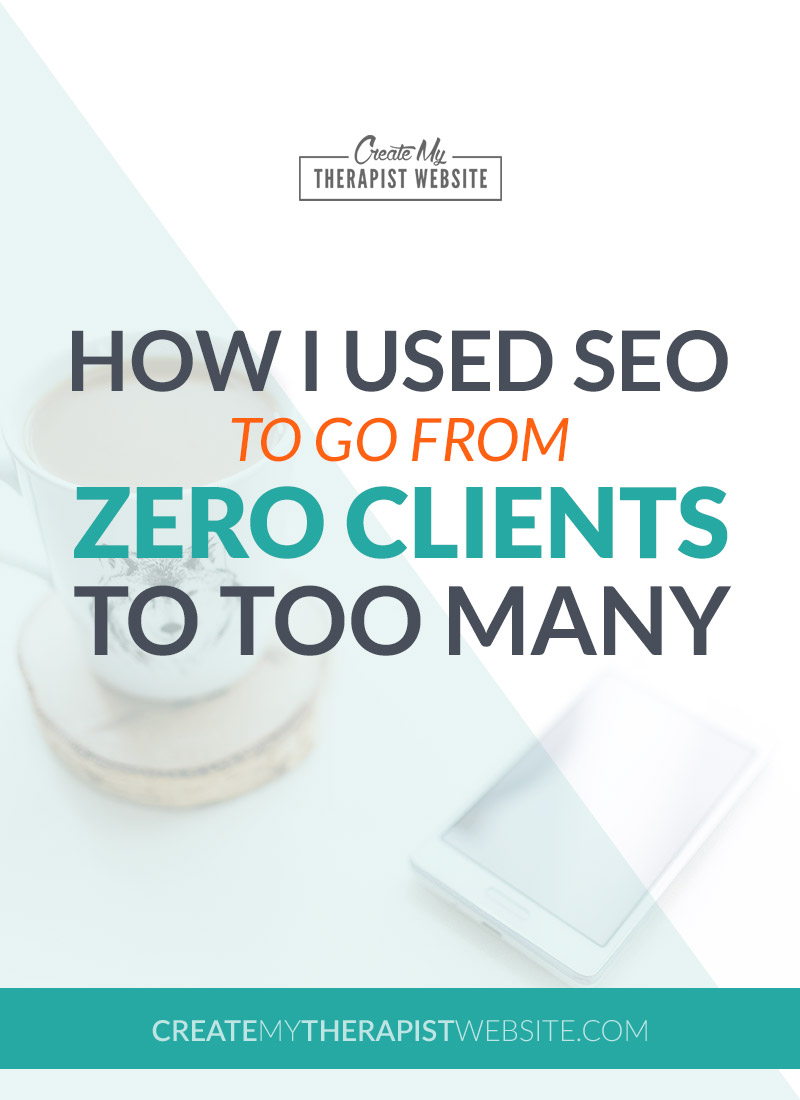 And why would they come in? I didn't have any word of mouth referrals, I wasn't connected to the local mental health community and I had zero presence on the internet. I knew I had to change all that and with all the time I spent NOT seeing clients, I decided to create a website to generate business.
How I Got Started
Back when I was a sophomore in college, I was trying to decide between majoring in psychology or computer science. I was obsessed with technology, the internet, graphic design and 3D animation. I wanted to learn how to make software applications that millions of people used. However, I really loved sitting down and talking to people one on one. Ultimately, I decided to move forward with psychology but keep up to date on technology as a hobby.
In those early days of my private practice, way back in 2005, I channeled my computer and technology interests into understanding how to create websites and rank well on search engines like Google. I took what I knew and created the first website for my therapy practice.
I created a pretty typical therapy site. Basic info on the home page. My background and approach on the About page. Pages devoted to the psychological theories I used. A clean and simple contact page. Nothing really out of the ordinary. However, I decided to spend the bulk of my energy and time creating specialty pages. My specialty pages were focused on issues and problems that I had a passion for treating and studying. As a 25 year old therapist, I didn't have much experience treating issues, but I did have a lot of enthusiasm and interest in certain presenting problems and that is what I wanted to convey.
How I Got Focused
One area that I thought was incredibly intriguing was treating clients with anxious attachment styles in romantic relationships. The struggle, the drama, the highs and lows. It was all fascinating and I wanted to figure out how to help bring balance and peace into relationships. The problem around creating a specialty page on anxious attachment style was that potential clients looking for counseling around this issue were not typing "therapy for anxious attachment styles in my romantic relationships" into search engines. I needed to create content around what actual searchers were looking for.
First, I decided to ask friends and family about what they would type into Google if they were struggling with anxiety in their relationship. I got all sorts of answers that were all over the place. However, the one consistent term that I heard the most was "codependency." People feel codependent in their relationship when they are all tied up in knots by anxiety.
I did a quick search for "therapy for codependency in Portland" to survey my competition. Luckily there wasn't much competition to speak of. Other than a few national directories that ranked first, second and third in the search results, all the other websites returned seemed to accidentally rank well without specifically trying to focus on codependency as a key term.
My goal became apparent.  I set out to rank as the first website, under the national directories, for the term "codependency." I created a webpage (that still looks similar to the one I use today) and created a page of content that addressed codependency issues. I wanted the page to be simple and get straight to the point. My goals were to define what codependency/anxious attachment style was, describe the symptoms, and clearly state how therapy addresses the problem. I also planned to create a simple video explaining what the different romantic attachment styles were and a guide to dating someone who is codependent.
The Results
I did just that, and after about a month I was ranking on the first page of Google right under the national directories. I still am routinely ranked in the top five results of Google when you search for "codependency therapy portland." Here is proof.  Just look for www.jeffguenther.com.
After I created that page on my website and it started to rank on the first page of Google, my caseload filled up in a few months. Since then, for the last ten years, I have had a waiting list for my private practice with a steady flow of clients that I want to work with.
My New Passion
 Since 2005, I've gone deeper and deeper into the world of online marketing for therapists and wellness providers. In 2014 I launched, what is now, the number one mental health directory for Portland, Portland Therapy Center. There are hundreds of therapists on the site that are all attracting client referrals. Recently, in February of 2016, I launched my second healthcare directory, Wellpdx, for alternative and holistic care providers.
I am now able to gather user data from these sites to hone in even closer on why some therapists are more successful at attracting clients compared to others. With all of my experience and the proprietary data that I have collected I launched the Practice Academy. Practice Academy helps health and wellness providers build their digital brand and attract more clients online. I recently wrote a blog post and created an easy to follow guide on how to create successful specialty pages on your website.
I love being a therapist and I am sincerely interested in helping other therapists build their practice through online referrals. I can't wait to continue figuring out more ways to ethically and effectively build a successful private practice.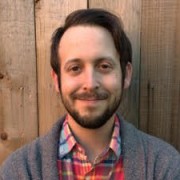 Jeff Guenther, LPC, is a therapist in Portland, OR. He has been in private practice since 2005 and currently leads workshops on how health and wellness practitioners can build their digital brand and attract more clients online. Jeff is the creator and owner of two highly ranked healthcare directory sites, Portland Therapy Center and Wellpdx. Jeff recently launched a new project, the Practice Academy, to teach healthcare workers how to ethically and effectively build and grow their private practices or small businesses.
https://createmytherapistwebsite.com/wp-content/uploads/2016/03/use-seo-to-build-therapy-client-list.jpg
303
807
Daniel
https://createmytherapistwebsite.com/wp-content/uploads/2015/07/create-my-therapist-website-logo-rev1-300x124.png
Daniel
2016-03-16 09:13:13
2018-04-27 16:28:08
How I Used SEO to go From Zero Clients to Too Many Clients