Five Things Your Therapy Website Needs Most

Guest post by Becky DeGrossa.
Several therapists ask me things like, "I have a website, so people should be able to find me on Google, right?" or "Everyone tells me they love my website. Why I am not getting any new clients?" Although I wish I could say, "If you build it, they will come," online marketing just doesn't work like that.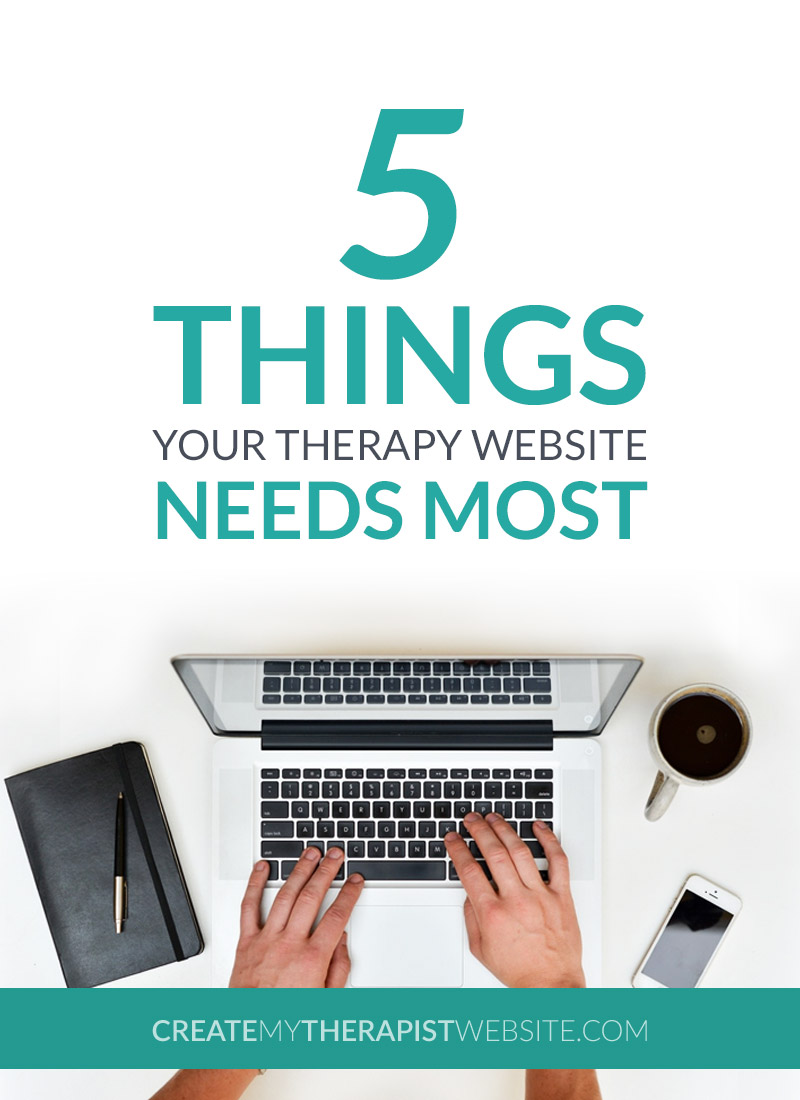 The truth is creating a website that actually attracts new business is an involved process. There are so many factors that play into the success of a website. Because I've talked to so many different therapists about this topic, I wanted to share the five most important secrets to creating a fruitful therapy site. Think of this list as a starting point. There's way more to add here, such as visual pieces and add-ons, but these steps are vital, and will get the ball rolling.
1. Provide Clear and Easy Navigation
You only have 1-2 seconds to grab the attention of your website visitor. Wait, what?
Yes, if someone doesn't find what they're looking for within 1-2 seconds of their arrival to your site, they're going to click away. While this may come as a shock, studies show that this short period determines whether or not someone will remain on your site (and therefore, use your services).
The best way to ensure people stay on your site is by providing a clear path for them follow. You want to make it very easy to understand what you offer and how you can help. You can do this by listing your specialties in the navigation bar, directing users with queues and images and by providing a clear welcome message on the homepage. If you have too many specialties to list clearly in the navigation bar, consider creating a 'Specialties' drop down menu where you can list all your specialties. (While it may be tempting to list all of your specialties on one page titled 'Services' or 'Specialties,' this has been proven to be much less effective. Read more about page specificity below.)
The bottom line is: make everything extremely easy for your visitor. Provide a clear path with as few clicks as possible.
2. Stay in Touch
You need to stay in touch with your website visitors. Before I dive into 'how,' I want to share some interesting facts. The truth is people don't call and make an appointment the first time they hear your name, visit your website, or hear you speak. In fact, only two percent buy on first exposure, and 80 percent of therapy clients respond between the 5th and 12th visit to your site.
The best way to stay in touch with your website visitors is to a) get them to sign up for your email list by offering a free report, quiz, or download, and b) email them valuable information, such as blog posts.
Ideally, you will want a free download on each of your specialty pages. That way you create specific lists based on your specialties to target your content more effectively. Sending out valuable content keeps your business fresh in your clients' minds.
3. Provide a Page for Each of your Specialties
As I mentioned in step one, you must be able to clearly communicate what you offer so that your users know if they've arrived at the right destination. You should have a separate page for each of your specialties not only so that you can clearly communicate what issues you work with to your potential clients, but also so that your site ranks well on Google. Specialty pages are incredibly important for your site's rank.
What to include on each page: On your pages, you will want to speak specifically about an issue and how you can help remedy the pain your potential client is feeling. This is not the place to talk about how you work, your modalities, the industry terms, or about you — instead, you want to focus on the potential client and show how you're the right person to help.
You want to ensure that each of your pages are well optimized. If a page's SEO is executed poorly, for example, you aren't including enough content, you aren't choosing the correct focus keywords, etc., then that page is going to be very difficult to find on Google. Incorporating well thought out SEO on each page is 'must' for an effective therapy website. Creating individual pages shows Google that you specialize is say, couples counseling in Austin, Texas; and with a good marketing message, you also show Google that you're an expert in your field.
Tip: if you have a WordPress website, I highly recommend that you use the plugin Yoast. Yoast allows you to easily add high-quality title tags, meta description, focus keywords and more to each page on your website.
4. Supersize Your Site With More Blogging
Consider the ways in which your site can grow. According to the 2014 Search Metrics Report, the bigger the website (AKA, the more pages) the higher it ranks.
The easiest way to increase the size of your site is by blogging. We recommend writing a 600-word (minimum) blog posts at least once per month, and if you can manage more than one, the more the merrier. There are many different types of content to consider when you're writing your monthly posts, but blogging consistently is what's most important. Blog posts offer valuable content to your visitors, which makes them stay longer, and provides you with content to send to your email lists, which keeps people returning to your site.
Tip: in order for your blog to effectively impact your site, it must be integrated– it cannot be a separate website.
If you can't or don't want to find time to blog each month, check out our blog writing services. We have a variety of options to choose from based on your budget and preferred writing style.
5. Call to Action
Make sure to tell your visitors what to do next. Without a specific call to action, you lose interaction and decrease the likelihood of being contacted.
Examples of calls to action include: inviting visitors to call and set up a free consultation, scheduling an appointment on your online scheduler, calling to schedule an appointment, or downloading a free report, quiz results, etc.
Does your website have these five things?
Learn more about what goes into creating an effective therapy website at www.counselingwise.com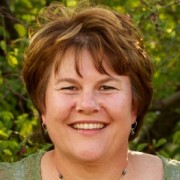 Becky DeGrossa is the founder and CEO of CounselingWise.com, a small company dedicated to helping therapists effectively market their private practices online. After spending 20 years in the corporate world, Becky pursued her master's in psychology and became a successful therapist. Now she combines her technical, marketing, and psychology backgrounds to serve the therapy community, and has helped hundreds of therapists in the fine art of website communication. She has helped hundreds of therapists in the world of online marketing since 2007.
​ Schedule a free, 30-minute consultation with CounselingWise ​by visiting www.counselingwise.com and clicking on the 'Lets Talk' box in the bottom right hand corner, or give us a call at 720-370-3272.
https://createmytherapistwebsite.com/wp-content/uploads/2016/02/5-things-your-therapy-website-needs.jpg
303
807
Daniel
https://createmytherapistwebsite.com/wp-content/uploads/2015/07/create-my-therapist-website-logo-rev1-300x124.png
Daniel
2016-02-17 09:05:38
2018-04-27 16:28:09
Five Things Your Therapy Website Needs Most