Getting a website for your private practice shouldn't be so hard.
But building a website alone can lead to hours of frustrating tutorials trying to make things look right. You could hire someone but it's not in the budget yet. Besides, most freelance website designers don't know the ins-and-outs of building a private practice.
No matter what stage your practice is in, we offer the resources and online training so you won't ever have to miss out another client due to website shame.
What Therapists Are Saying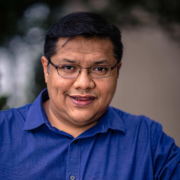 Thank you so much for sharing your knowledge, your experience, and your gift for teaching! I felt so overwhelmed about getting a website for my counseling practice, and didnt know where to start, but now I have an awesome roadmap for my success!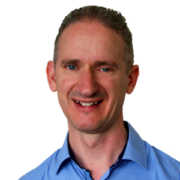 The website I built has been live for nearly 18 months. It now ranks number 1 on google for a handful of keywords. So, I'm getting a steady stream of enquiries and bookings every week now. I'm very happy with my website. It looks professional, clear, easy to read and navigate. It's easy to update as well. Having access to Daniel, his course and his personal feedback on my website was invaluable.
After working for 12 years in online marketing agencies and an international non-profit I've made it my mission to help therapists create amazing websites.
Why? Because I saw first-hand how the modern website I built for my wife's practice made a huge impact on her business and I want to help others do the same.
Because no one should have to miss out on clients because their website isn't cutting it.
Resources for Every Stage of Your Private Practice
I'm Just Starting My Practice
&

I Don't Know Where To Begin
Resources, how-to's and advice for building your own website and attracting your first few clients.
I've Been Around, But I Need To Improve My Website
&

Attract More Clients Online
Resources and tips all about increasing your traffic, improving your SEO and attracting more clients online.
I've Got Some Growth But I'm Ready To Take My Practice Even Further
Learn how we can work together to take your private practice to new levels with an online presence that fits the vision you have for your growing business.