The Soul Story Method: How to Use Your Personal Brand to Connect with Potential Therapy Clients
A guest post by Ili Rivera Walter, PhD
By now, I am sure you know that other than you, your website is your number one networking partner in attracting potential therapy clients. What you may not know, however, is that your website is the perfect place to communicate your personality, and what I call your "personal brand."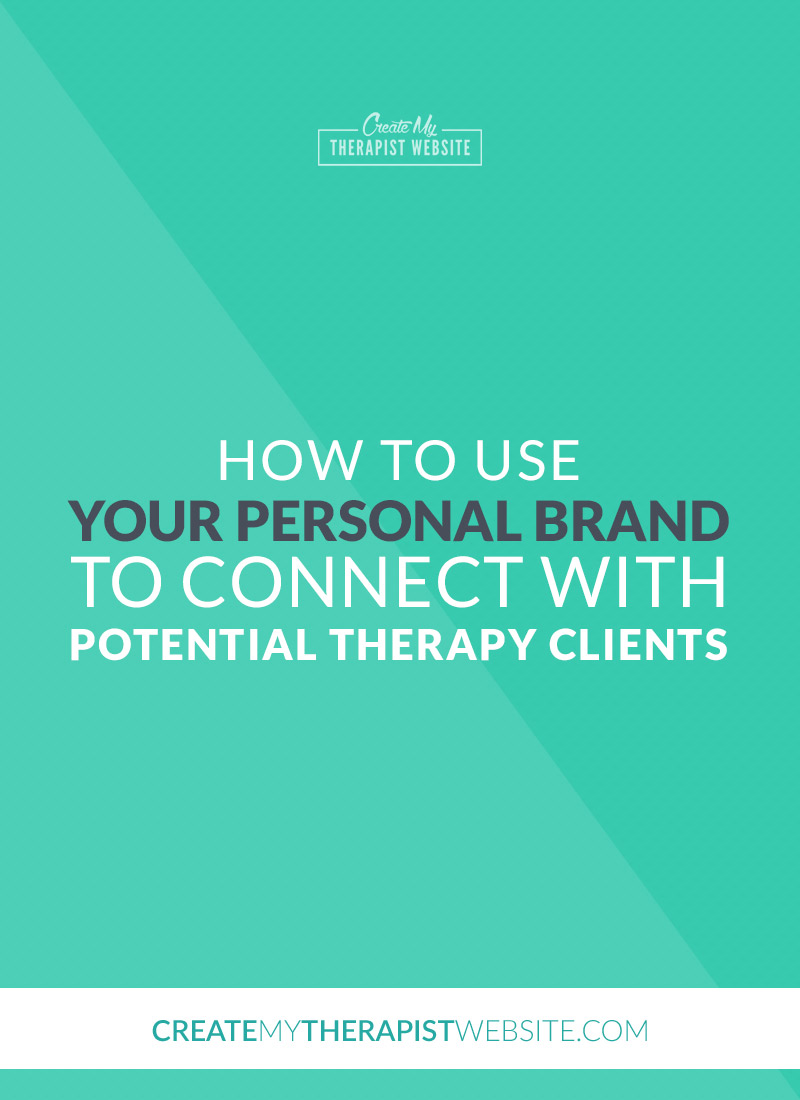 Using your website as the home of your personal brand gives clients a refreshing experience. When your online home showcases your brand, visitors do not encounter another humdrum therapy website, and as a result, they are able to better determine if what you offer is what they need.
So, what exactly is your personal brand?
Your personal brand is who you are translated into words, colors, and images that reflect who you serve and what you want.
Today, I am sharing with you the method that I teach therapists for finding and communicating their personal brand with words. I call it the "soul-story method."
1: Soul (The Reflection Stage)
Getting in touch with your soul means getting in touch with your humanity. When you understand who you are, you are able to consistently connect with therapy clients, and anyone, from your personhood. This is the first step in social connection, as well as establishing a flowing client and referral base.
As a therapist, you are well-trained in empathic communication, listening, and presence. While connecting with clients online may not come easy to you, this is (most likely) not because you don't have the skills for fostering connection.
The difficulty for many therapists is found in the frame and language that exists for building their businesses–words like "marketing," "sales," "conversion," "profit."
What might shift for you if, for example, you began to reframe business growth as based on "learning," "curiosity," "questioning," "serving," and of course, "connecting"?
The soul section of the soul-story method is simple. Answer the questions:
What awakens your soul?
What have you observed from your work, and/or its results, that inspires you?
Answering these questions requires a process of reflection that results in identifying what moves you. Here is a list of sample questions to guide you:
What awakens your soul?
During what activities are you most present?
What were you doing the last time you laughed with surprising joy?
What nurtures you?
How do you express your creativity?
In what ways do you take care of your soul?
What have you observed from your work, and/or its results, that inspires you?
Think of a recent time when you felt honored to hear a client's story during therapy. Describe your experience.
When has a client expressed gratitude for your work?

What was the client's presenting problem?
What change occurred?
How did you feel when he/she expressed gratitude?

What therapy work do you LOVE?
The soul section connects your personal inspiration with your professional inspiration, because these, together, create your personal brand. They get to the heart of what you do, and why you do it.
2: Story (The Writing Stage)
Explaining her process for public speaking, Dr. Debra Campbell (2017) says, "The material had to feel utterly authentic to me, streamed live from my soul, and I had to own it one hundred per cent in the telling."
During the story stage, you "own" the telling of your authenticity. You express what you learned in the soul section with a message that reverberates in clients' minds.
A Quick Story
When I first visited Daniel Fava's website, the main thing that stood out to me, and the only thing I remember from that first website visit, is that Daniel is an INFJ (Myer's-Briggs Type Indicator personality type).
It is the last bullet point on his About page. Why did this seemingly insignificant detail–unrelated to websites–stick with me? Well, I use the MBTI as a coaching tool with my therapist clients, I speak "MBTI" language, and my husband is an INFJ.
I happen to know that INFJ's comprise less than 1.5% of the population. This told me more about him, and what I most likely would experience working with him, than anything he says on his site about his process for creating therapist websites.
Daniel couldn't have known what detail on his site would reach me. He, however, understood that by sharing his personality (literally!), the likelihood was that he would make a heart-connection with his readers.
Marketing communication, like all interpersonal communication, starts with a heart check. Who's the person you want to establish or deepen your connection with? Why is it important? What's at stake? Why does what you want to say matter to them? –Donald Miller
How to tell your story
Boundaries
All compelling stories have boundaries. In fiction, the boundaries are determined by the story arc; in poetry, by the pattern.
For therapists, the boundaries are determined, to a large degree, by our ethical and legal commitments. Let's take a minute to establish the boundaries of your soul story.
I recently received a question from a therapist who is developing a niche, and considering blogging. She asked:
What's the boundary of personally disclosing on a professional blog? My personal life is what led me to focus on [her niche], which is what my practice will address. I don't normally self disclose during sessions, but I'm wondering if its a different ball game with blogging.
I responded to this therapist with what I believe about storytelling (side note: storytelling is different from self-disclosure): Clients want to know that you understand them. There is no better way to communicate understanding than to share a similar struggle, if it has led you to your niche.
How to share a struggle
Whether you're writing a blog post, your website, or a social media post, the sweet spot, for you and potential clients, is in revealing your personality, but not your personal process. My guide for this is Brené Brown's tip: "Share what is vulnerable, not what is intimate." Also, ensure that the motivation for the telling is to connect with potential therapy clients from your professional identity.
How to craft your story
I've found the following guidelines helpful when writing business content:
1 | Mention who you serve, and why you serve them
For significant content–videos, blog posts, podcast episodes, and so forth, make sure that it solves a problem for your potential or existing clients, and/or that you communicate your experience and passion.
2 | Use "I"
If you are solo practitioner, a group practice owner who uses independently contracted therapists, or a business owner at the center of your brand, use "I" when referring to your business, rather than "we." "I" reflects vulnerability and ownership, while "we" can be confusing when one person is the face of the business.
3 | Use "You"
Speak directly to your potential therapy clients, when your goal is to teach, or you are inviting action. In general, speak directly to them as much as possible. Your business is about them, and connecting with them, and ultimately, this is the role of your story.
What is your story?
Your story is your business story, but it is also your personal story. You've worked hard, struggled, succeeded, learned, and you bring all of that into every therapy session. Your clients and potential clients should know your passion and determination.
In an effort to guide you through the process of writing your story, I am listing three questions that will lead to you identifying the essentials of your story. I've also answered each question with my story, in order to provide an example:
What brought you to this point in your career, and this business?
I changed my business model (from private practice to online counseling/coaching) after becoming a mom. I needed more flexibility, and I wanted to design work that met my personal needs for my new life stage.
What events have led you to be where you are right now? Invite your potential clients into this part of your story.
Why do you serve the clients you serve?
When I was transitioning professionally, I could not find a community that would help me navigate the personal and career changes required. I decided to focus my expertise on supporting therapists in creating careers that enrich their life.
What vision are you creating, one session at a time?
I am creating a community of therapists who feel and work refreshed, by designing intentional work. I am determined to blast burnout out of the mental health field!
How to use your story
Once you've completed your soul story, circle words that you use regularly in conversation. Star or highlight words that communicate your heart for your work. These words will be the foundation of your personal brand. Use them repeatedly when you post on social media, as well as on your website and sales copy.
Once you are intimately familiar with your soul story, it will naturally appear in your writing. In the meantime, glance at it anytime you write content for your private practice.
I recommend going through the soul-story method with pen and paper. If you want to clarify your personal brand, and craft your soul-story, download your free soul-story method guide, here: bit.ly/soulstoryguide. It includes all of the questions listed in this post, along with space for writing.
---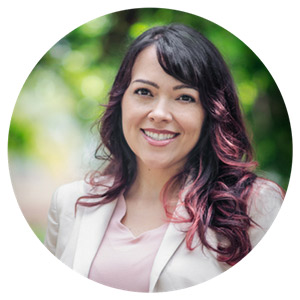 Ili Rivera Walter, PhD is an intentional career coach and wellness warrior for mental health professionals. She is a LMFT in the states of Florida and Pennsylvania, as well as an AAMFT-Approved Supervisor. Ili is the founder and facilitator of The Refreshed Therapist Network, a community of therapists creating innovative careers that prevent burnout and enhance wellbeing. Learn more about Ili at www.familytherapybasics.com.
https://createmytherapistwebsite.com/wp-content/uploads/2018/02/personal-brand-connect-potential-therapy-clients.jpg
303
807
Daniel
https://createmytherapistwebsite.com/wp-content/uploads/2015/07/create-my-therapist-website-logo-rev1-300x124.png
Daniel
2018-02-14 10:00:15
2018-03-26 07:44:09
The Soul Story Method: How to Use Your Personal Brand to Connect with Potential Therapy Clients