How to Use Gmail with Your Own Therapy Website Domain
When you purchase a custom domain (the URL where your website lives) you often have the option of setting up an email address with your domain name in it (i.e. info@createmytherapistwebsite.com). In my experience though, these domain companies have terrible email interfaces, making it difficult to check your email and stay organized.
Since Gmail is such a popular and user-friendly option for email, many folks end up just using a Gmail account for the main email for their private practice.
In this article, I'll show you how to have the best of both worlds by setting up Gmail to work with your own custom domain so you can ditch the @gmail address, stay organized and look professional.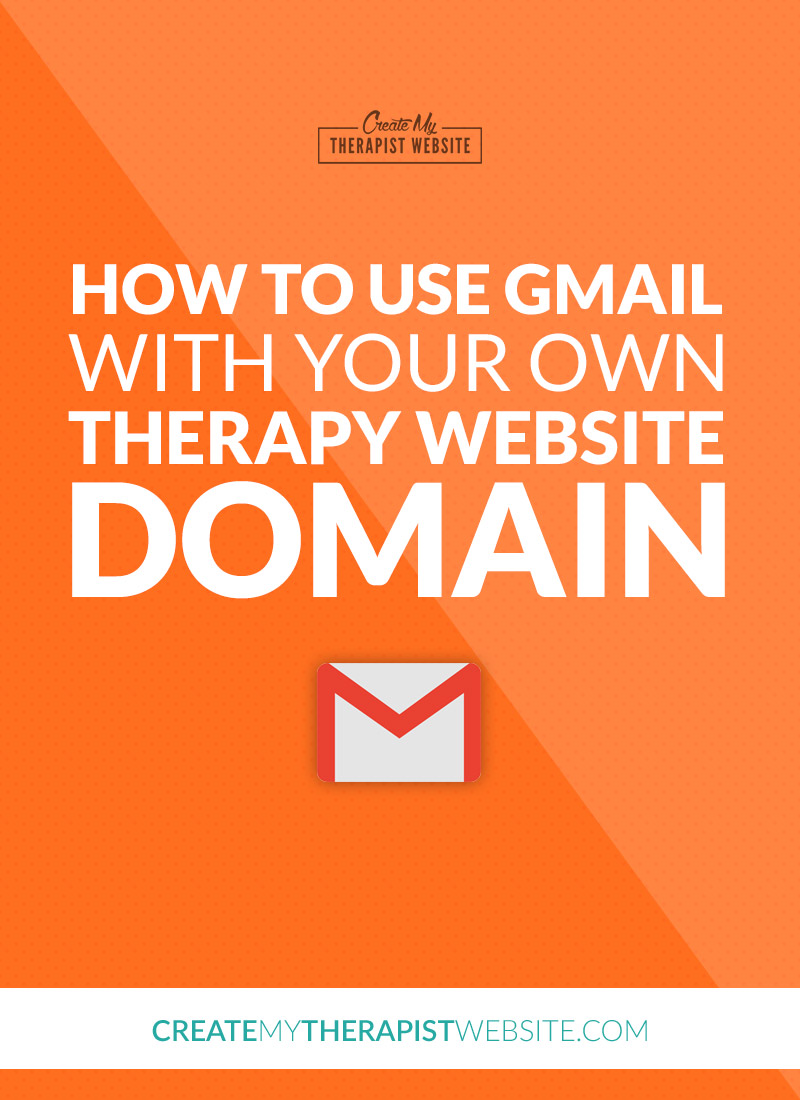 The benefits of using Gmail with your private practice website's domain:
As I mentioned above, using an email address that is consistent with your website URL makes you look more professional. It establishes your private practice as a brand and re-emphasizes your business and where it can be found online. For example, daniel.therapy@gmail.com doesn't carry the same professionalism as info@danieltherapy.com.
Gmail keeps you organized. Gmail does an amazing job of providing tools and integrations to keep your email organized. You can create folders, tags and custom rules for categorizing emails. Plus, the search functionality (I mean, it's Google, right?) is outstanding, so you can always find that old email you're looking for.
Domain companies don't have great email interfaces. Compared to Gmail, the email interfaces you find within most domain and hosting websites are pretty terrible and not easy to use, which often leads to wasted time and lost emails.
If your domain provider's email servers go down, you're still covered. Because you're using Gmail's email servers instead of your hosting/domain provider's, you can rest assured knowing that Google's powerful servers are the ones handling your email.
You can access your email anywhere using apps. Because it's Gmail, you can easily access your email through Google's apps right on your phone or tablet. Even if you're offline, you'd still be able to see your recent emails, rather than having to rely on signing in to your domain's email interface.
How to Use Gmail with Your Therapy Website's Domain Name: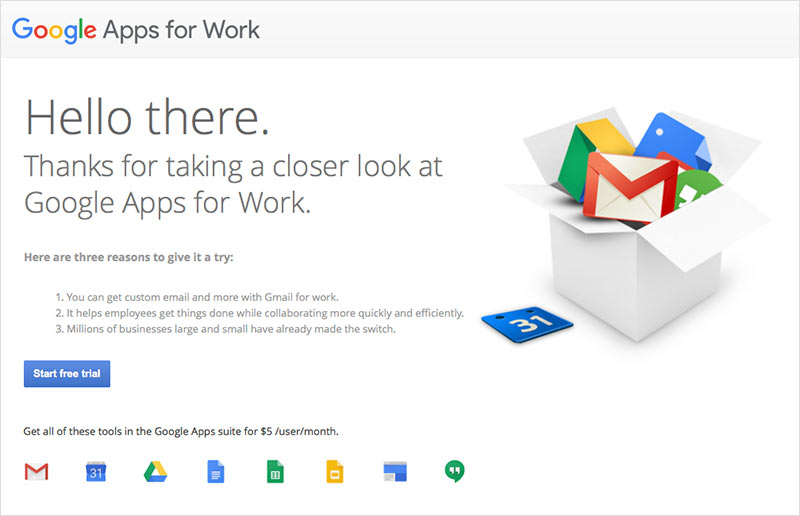 I love Google Apps for Work because it keeps all my business stuff separate from my personal stuff. I used to import my business emails into my personal Gmail account and let's just say, things got messy.
After the 30-day free trial, it's only $5 a month, plus you get all the benefits of using Drive, Calendar, Docs and other Google apps (except it's all for your business).
If you'd like a 20% off coupon, just click here, enter your email and I'll send it right to you.


Click "Start FREE trial" and follow the steps to set up your account.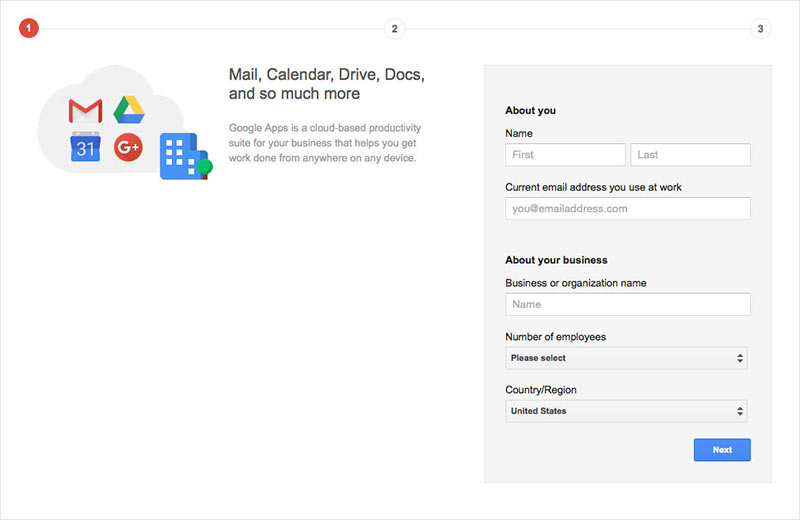 In the steps to follow, you'll choose the main email address you'd like to use with your domain name. This first email address will be your main Google Apps for Work admin account.
Google will ask you to verify your domain to make sure no one else is using your domain with Google Apps without your permission.
There's a couple ways to do this, Google gives you some popular hosting providers that you can log into, but yours may not be on the list.
So, if you don't see your provider there, the easiest way to verify your domain is to copy a piece of code that Google gives you and paste it into the <head> section of your website's code. If you're using WordPress, you can use this plugin to edit your website's <head> code.
Once your account is created, you'll have to change some settings in your domain's email settings to use Google's servers instead. These are called "MX Records".
1. Log into your hosting/domain account to visit the control panel.
2. Locate the area for your domain's DNS records. Here's how it looks in an iPage account: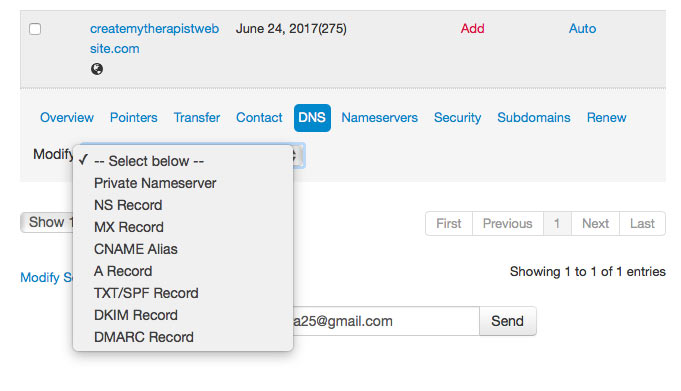 3. Locate the MX Records for your domain: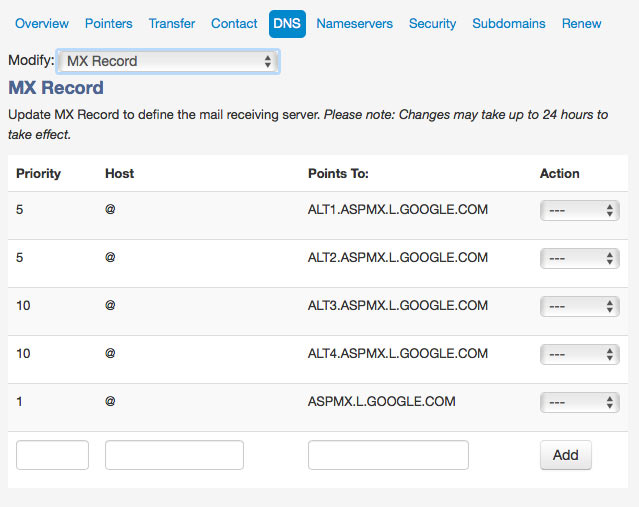 4. Update the existing MX records to point to Google's mail servers by entering these MX record values. (they are already in place in the example above)
5. Delete any old MX records that don't point to Google's mail servers.
6. Wait for the changes to take effect and you're good to go! It could take anywhere from a couple hours to 72 hours depending on your domain provider.
If you get stuck at any point, Google has a great support team. Also, your domain host will be able to assist you in updating your MX records as well. The setup may seem a little daunting, but once you get it set, there's nothing else to do but enjoy the service!
I've been using Google Apps for Work for months now and it's really simplified and organized my business. Not only is my email in one place, I can keep my Google Drive and Google Docs linked to the account as well.
I've also got a boat-load of 20% off coupons for Google Apps. If you'd like one, just click on the banner below, enter your email and I'll send it to you!

https://createmytherapistwebsite.com/wp-content/uploads/2016/09/how-to-use-gmail-with-therapy-website-domain.jpg
303
807
Daniel
https://createmytherapistwebsite.com/wp-content/uploads/2015/07/create-my-therapist-website-logo-rev1-300x124.png
Daniel
2016-09-28 06:00:24
2016-09-26 14:28:36
How to Use Gmail with Your Own Therapy Website Domain