Guest post by Danielle Kepler of beyourownbiller.com
I recommend every clinician in-network or out-of-network mention insurance on their website, even if you do not accept any insurance and want nothing to do with it. Let's face it, you can't avoid at least some interaction with it. 
Besides the typical therapist directories, I recommend having an Insurance and Fees page on your website regardless of your insurance network status because clients will want to know their insurance options when looking for a counselor. Pictures of in-network insurance company logos also help with website copy.
Writing the copy for your website varies depending on your network status and your relationship with insurance in your practice.
Let's start with out of network clinicians. You have a few options based on how you want to run your practice. 
Ask yourself these questions:
Do I want to have any interaction with insurance at all in my practice?
Do I want to provide superbills for clients?

An itemized receipt for services so that clients can submit to their insurance for out-of-network reimbursement.

Do I want to accept assignment and bill insurance as an out of network provider?

Will have to submit CMS-1500 claims?

Do I want to verify out of network benefits myself or have the client do it?
Will you accept HAS/FSA/HRA funds for payment?
Based on your answers to these questions, copy on your website may look like this:
"I am out of network with all insurance companies. Many clients are able to utilize their out-of-network benefits for counseling services and get reimbursed by their insurance company. I will provide you with a copy of a superbill which you can submit for possible reimbursement. I also encourage you to verify your out-of-network benefits prior to your session. If you have access to HRA/FSA/HAS funds, I accept those funds as forms of payment."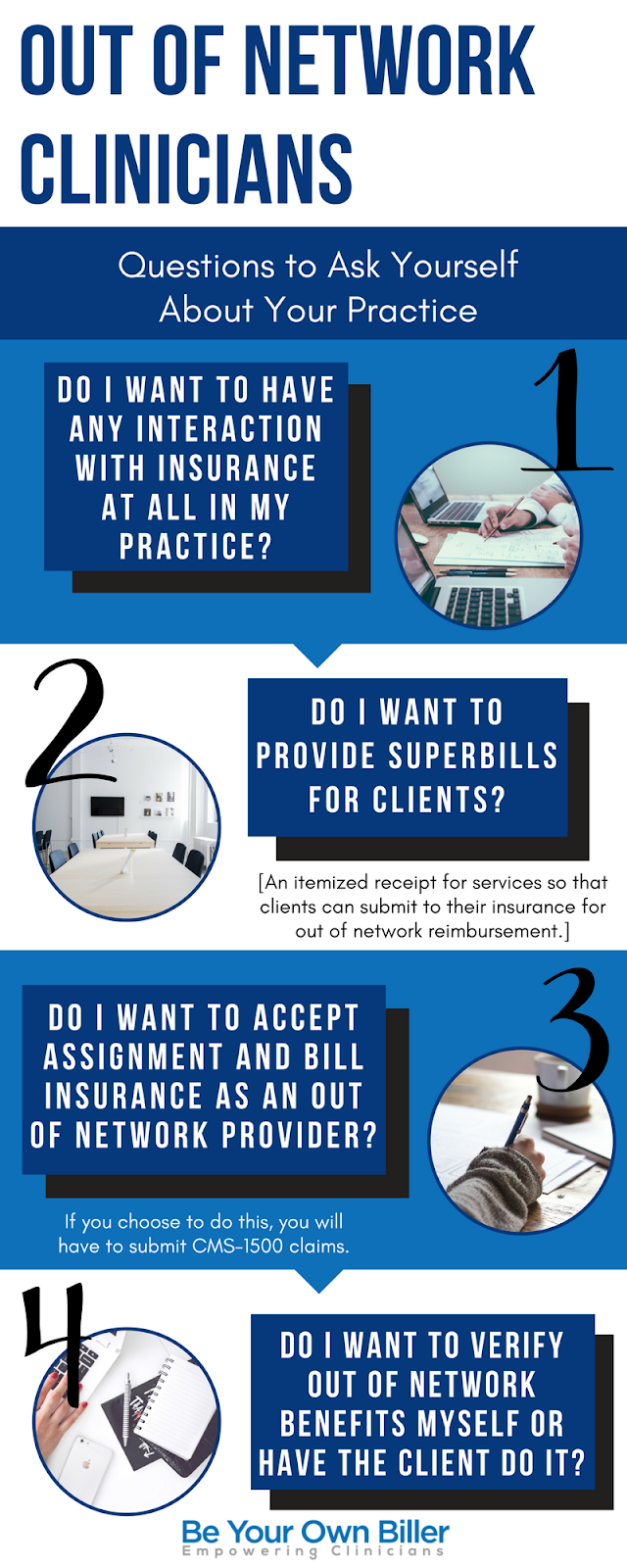 In-network clinicians have things a bit easier as they are listed on insurance provider directories which often list their websites, pictures, and often a short self-introduction.
Provider directories drive clients to your website who already are in-network with insurances you accept. As an in-network clinician, you also have options based on how you want to run your practice.
Ask yourself these questions:
Do I want clients to verify their own insurance benefits?

BYOB recommends having a separate page that walks clients how to do this on their own.

Do I want to verify insurance benefits for my clients?
Would I want to verify benefits prior to the first session or wait for the EOB?

BYOB recommends verifying BEFORE the first session.
Based on your answers to these questions, your website copy might look like this:
"I am an in-network provider with the following insurances listed on this page. I will verify your mental health coverage prior to your first session. To do so, I will need the following information.
Your Insurance company
The customer service number on the back of the card
Your member and group IDs
Your (and the main subscriber's) birthdays
I always recommend adding a blurb (whether you're in-network or out-of-network) to your insurance/fees page that says something like this:
"Please note that benefits are an agreement between you and your insurance company. I cannot guarantee any insurance coverage or reimbursement. If you have eligibility concerns or questions, you should contact your insurance provider directly."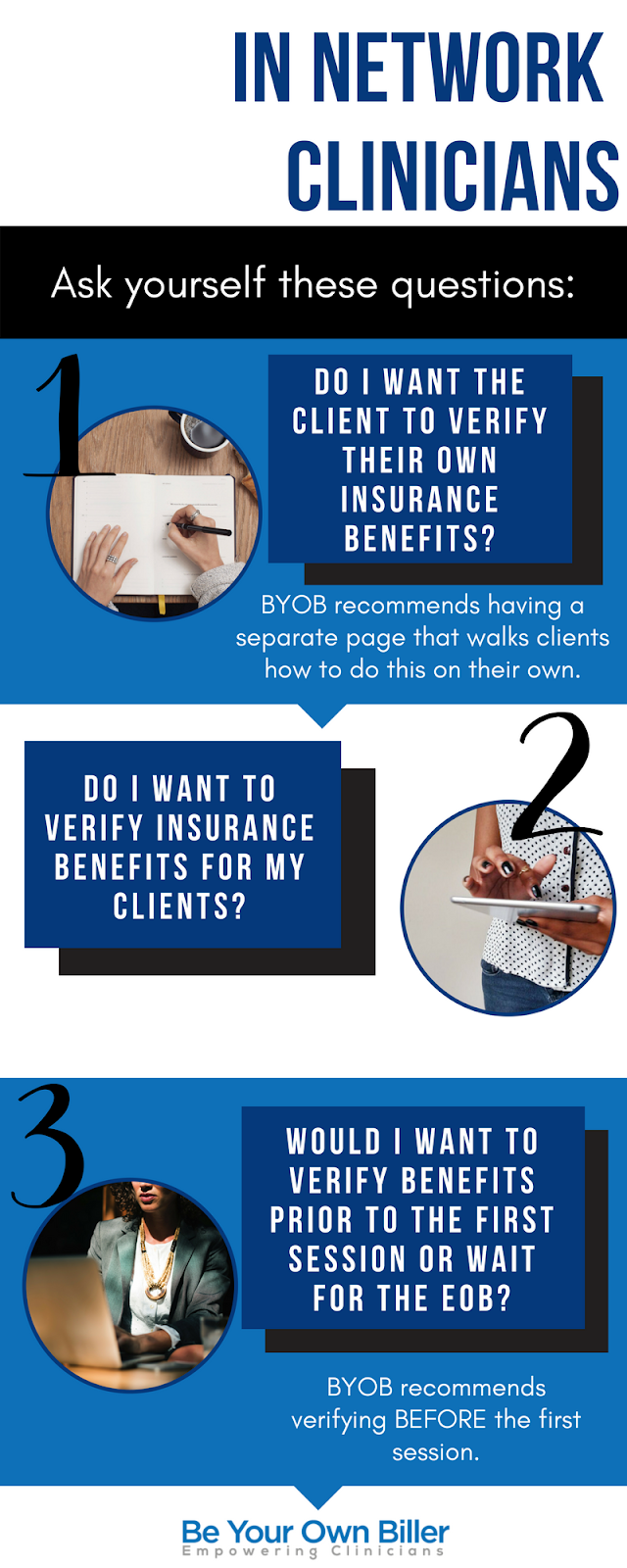 Many clinicians who do not verify insurance also link to a separate page in which they explain to their clients the questions to as when verifying their own coverage (deductible, copay etc.).
Make sure you also add some insurance company names to the metadata on your Insurance and Fees page to help with SEO.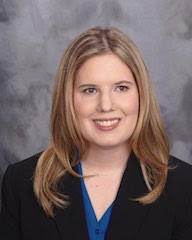 Get In Touch With Danielle
For further questions about adding insurance to your website, feel free to contact me at danielle@beyourownbiller.com
https://createmytherapistwebsite.com/wp-content/uploads/2018/03/Insuance-Graphic.jpg
303
807
Daniel
https://createmytherapistwebsite.com/wp-content/uploads/2015/07/create-my-therapist-website-logo-rev1-300x124.png
Daniel
2018-03-28 10:00:45
2019-01-24 10:19:36
How to Talk About Insurance on Your Private Practice Website