7 Steps to Simplify and Organize the Client Intake Process

A guest post by Maelisa Hall
Many therapists say that the paperwork related to the client intake process takes twice as long as other therapy sessions, but here's a secret: It doesn't need to.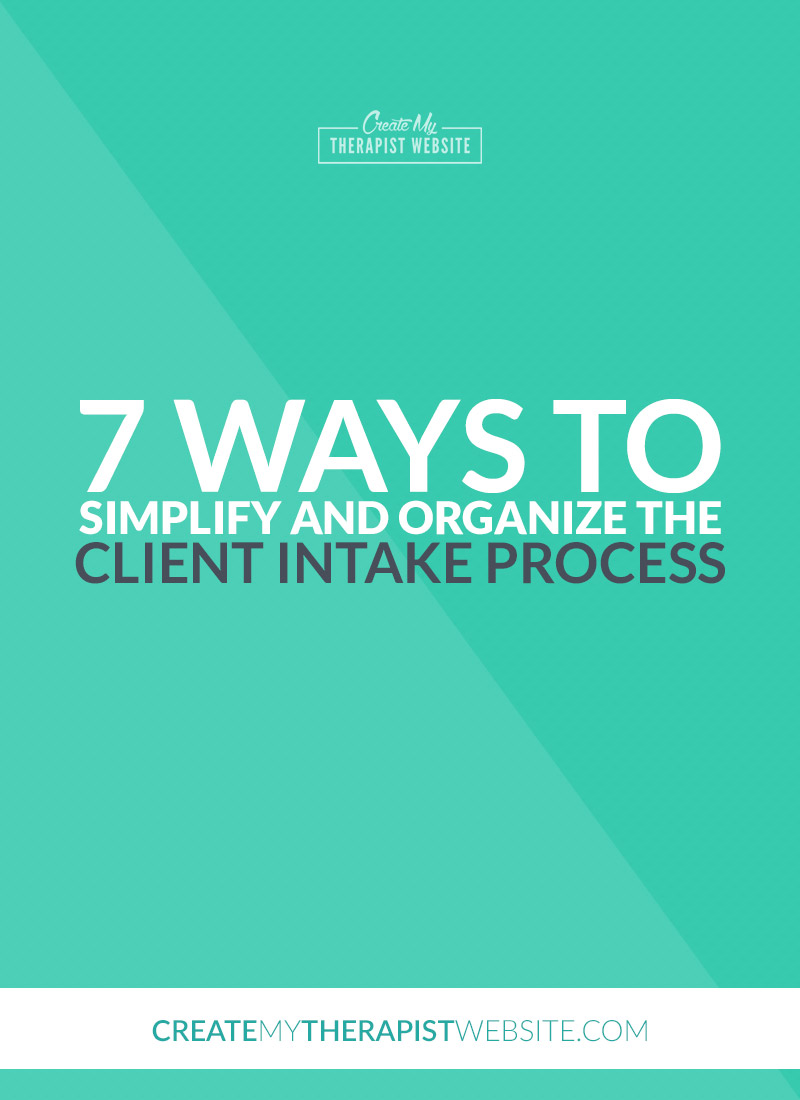 There are some key things you can do to simplify and organize your client intake process so that you save yourself time before and after the first session with your clients.
And when implemented well, these strategies will actually help you build rapport with clients more quickly and more easily, all while improving your professional perception within the community.
1: Have clients fill out an assessment before you meet
One of the best ways to save time AND get some amazing clinical information is to have your clients fill out the intake assessment form, not you. Right when their appointment is scheduled, make sure they know there is some paperwork they need to fill out beforehand.
Explain the paperwork in layman's terms and keep the questions simple, but don't be afraid to go deep. For example, in my intake assessment form I have questions/sections like:
"Reason for contacting me about therapy"
"Goals you want to accomplish in working together"
"Who currently lives in your home?"
There are a lot more questions diving into all biopsychosocial areas and including the basic demographic information you need, but there aren't so many questions that the form is overwhelming to complete.
There are a couple huge benefits to having your clients fill out the form. First, you get to see how they phrase the problem and what language they use to describe themselves. This gives you a kickstart to building rapport and getting to know your client.
Second, you are able to focus on what is most important during the intake session… actually getting to know your client! You can ask follow up questions based on what they already wrote and you don't waste time on things like writing family member's names and phone numbers.
Lastly, you save yourself time. Most of the intake paperwork is already done before your client even walks in the office.
2: Send automated reminders
Yes, some clients will forget to fill out paperwork before an appointment. That's reality.
But we have these awesome tools like text reminders, email reminders and calendar invites that can help your clients avoid this problem.
Some therapists have strong opinions about these reminders and believe that clients should take responsibility for their treatment and that it is not the therapist's job to send reminders.
While I agree with the responsibility part, I also encourage you to consider that clients rarely begin therapy at a time when things are going well in life and they feel organized and on top of their game.
Clients usually start therapy when they are feeling stressed, overwhelmed or like things are spiraling out of control.
Automated reminders are cheap and easy to set up… and they're automated! These things weren't readily available 10 years ago but today it's a great resource for both clients and therapists.
3: Keep your forms with you during intakes
Have that intake form your client filled out with you during the whole intake session and add your notes to it as you ask about details. Since your client has already written a lot of the base information, you won't be writing (or typing) during the whole session.
This can take some getting used to but is one of the most important things I recommend doing during intake sessions… because your intake is done when the client walks out the door.
And trust me, your intakes will have much better information than they normally do.
Most therapists grossly overestimate how much they'll remember about their clients. Combine that with the fact that many therapists avoid completing intakes after a session because they are so time-consuming and you have a recipe to create mediocre intakes that miss a lot of the important nuances your client shared or presented.
4: Talk to your clients about the process
One of the common responses I get about about #3 is that therapists are worried they will be too focused writing and not able to establish rapport with clients.
The key to building rapport is communicating with your clients about the whole process.
Let them know if you need a minute to finish writing something because you think it's important. Tell them what you're writing and why.
Most importantly, set the expectations from the beginning that this first session is a bit different. You want to get to know them and make sure you're a good fit to work together. Explain that you don't usually take notes during sessions (unless you actually do) but since you're just getting to know one another, you'll be jotting some things down.
I have done this dozens, if not hundreds of times and I've never had a client complain. In fact, most clients seem to appreciate that I'm taking their information seriously and genuinely want to help them.
5: Create (or copy) templates for notes and treatment plans
Yes, there are things you want to include in an intake note that you don't normally include in other notes. Things like obtaining consent for treatment and reviewing potential limits to confidentiality.
Having a template so you don't recreate these with each client is very helpful. Many electronic health records (EHRs) will allow you to create your own templates so you can save time on common things you write.
Even if your EHR doesn't have this ability, you can create a template on your computer and then copy and paste that information in to your intake notes. And if you use paper records, just print it out and have some copies ready to use.
6: Use a practice management system
A practice management system (also commonly called an EHR) serves as your filing cabinet, payment processor, automated reminder service, email provider, shared drive, scheduling service, calendar, template holder, task reminder and so much more.
This is a whole other blog post in itself, but using a practice management system can help you save a huge amount of time… as long as you make sure to invest time up front setting it up with all your preferences and templates.
At this point, most systems offer a client portal, which makes things like sending forms to complete and accepting payments a very easy process. In the long run, this is one of the most affordable and effective ways to improve your intake process.
7: Get a non-therapist friend's opinion
The best way to find out what doesn't make sense or needs improvement is having a non-therapist friend go through your entire intake process.
Yes, if you have good friends they will gladly do this for you! Of course, you might want to offer to pay the next time you have lunch together.
Here are some questions you want them to answer:
What did you think of the whole process?
How did it compare with going to a doctor's office the first time?
Does everything on the forms make sense?
Was any part of filling out the forms confusing?
Were there any words you didn't recognize?
Did you feel like you knew exactly what was expected before the appointment?
Did you know how to get a hold of me if you needed to reschedule or were running late?
Did you know exactly how to get to the office for an appointment?
What parts felt time-consuming or "clunky?"
How much time did it take you to complete everything?
You will get so much valuable information from this task! Yes, this takes a bit more work (and might cost you a lunch), but it will help you see your blind spots in a way no other task can.
What to do next…
Implementing all of these things might seem overwhelming, so pick one thing to do this week and put it in your calendar. Evaluate how that works, and then try another strategy.
A lot of these things will be trial and error to see what process works best for you and your clients so be open to feedback and don't expect that everything will work on the first try. It's a process but it is so worth it to save yourself time and stress.
Plus, having a streamlined and easy-to-complete intake process will ultimately benefit the people it should- your clients.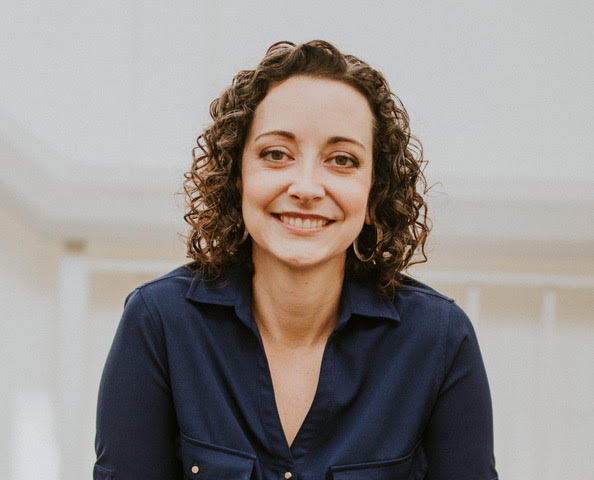 About Maelisa Hall
Maelisa Hall, Psy.D. specializes in teaching therapists how to connect with their paperwork so it's more simple and more meaningful. The result? Rock solid documentation every therapist can be proud of! Check out her free online Private Practice Paperwork Crash Course, and get templates, cheat sheets and tips on improving your documentation today.
https://createmytherapistwebsite.com/wp-content/uploads/2018/08/7_ways_to_simplify_and_organzie_intake_feat.jpg
303
807
Daniel
https://createmytherapistwebsite.com/wp-content/uploads/2015/07/create-my-therapist-website-logo-rev1-300x124.png
Daniel
2018-08-29 10:00:56
2019-02-11 17:00:59
7 Steps to Simplify and Organize the Client Intake Process