Getting Started with Google Analytics
Understanding your audience is critical to the success of your private practice. Web traffic stats give you a clear picture of who is visiting, where they're coming from, how long they're on your site, and so much more. And with Google Analytics, all of this information is free!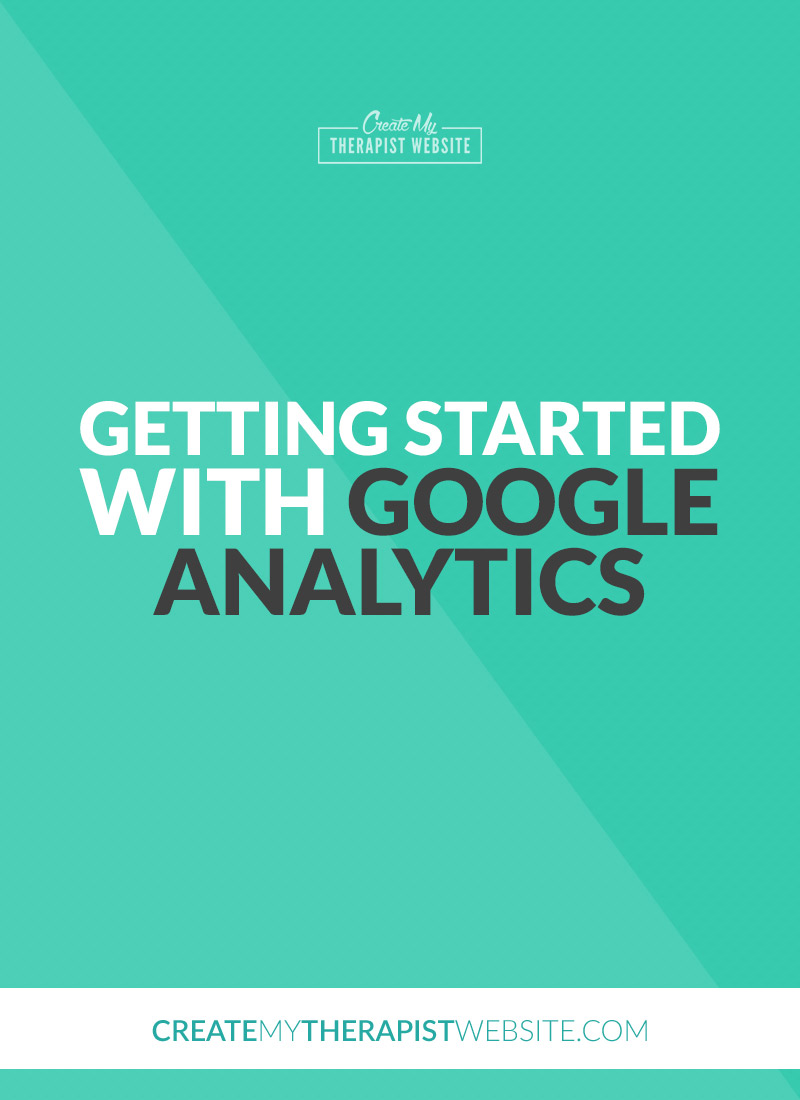 Getting started with Google Analytics can be a bit daunting at first, but after a few simple clicks, and some basic knowledge of how to read reports, you'll be ready to refine your content to reach your target audience – your future clients!
For example, is your traffic peaking at a specific time? Then that's when you know to post new content!
Is it coming from a specific source, like Pinterest? Now you know where to focus your marketing efforts!
Here's how you get started:
Step 1: Create a Google Account
This one is rather simple, especially if you already have a Google or Gmail account!
Just click on the Google Analytics Sign Up page and either register or login, if you already have an account.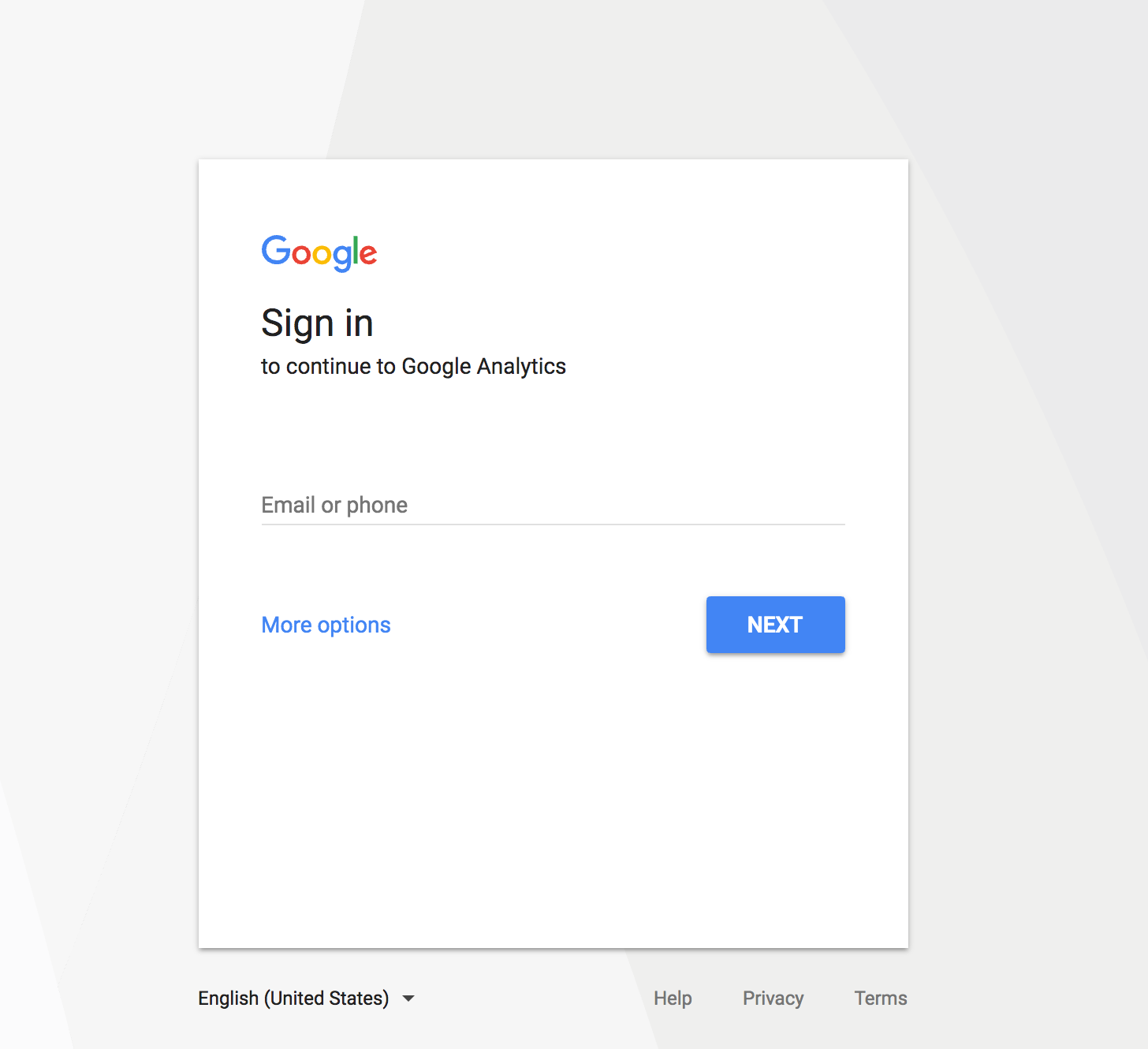 Step 2: Sign up for Google Analytics
Once you've logged in to your Google account, you'll see this screen. Click on "Sign Up" to start your Google Analytics account.

Step 3: Set up your website tracking
The following screen will prompt you to enter some information regarding your website. It gives you the option of entering information for a Website or a Mobile site.
VERY IMPORTANT – Choose "Website"! Then enter the information requested.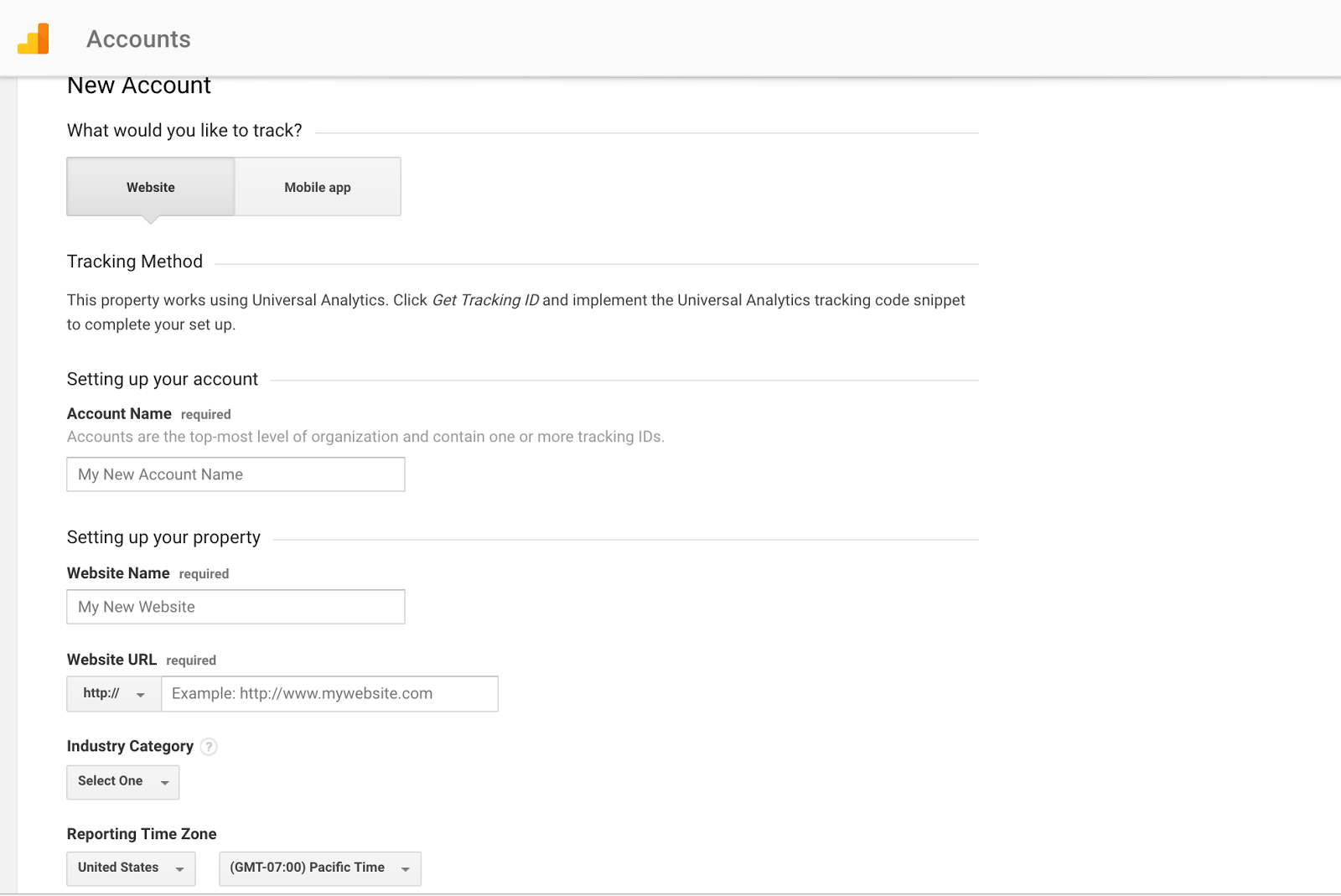 Step 4: Get your tracking code
Once you've gone through the aforementioned steps, Google Analytics will provide you with your own unique tracking code.
Once that code is entered into your WordPress site, ideally through a plugin, data will bounce back and forth between the two tools, providing you with all the information you need about your audience!
The tracking code page looks a little something like this: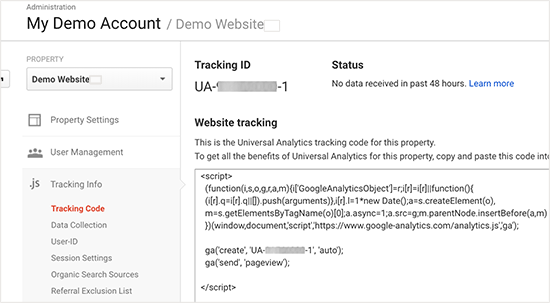 Not Using WordPress?
Click on the website platform you're using to view instructions on where you'll need to place your Google Analytics tracking code:
Useful Reports:
Now that Google Analytics is up and running efficiently, you're going to want to monitor your reports.
The ones I find most useful are:
Audience Overview (bird's eye view of what your audience is doing)
Audience Demographics (characteristics of your audience including age, interests, gender, etc)
Acquisition Overview (where your audience is coming from)
Acquisition Social (what social media platforms your audience is coming from)
Behavior Overview (what your audience is doing while on your site).
Here is the Audience Overview Dashboard: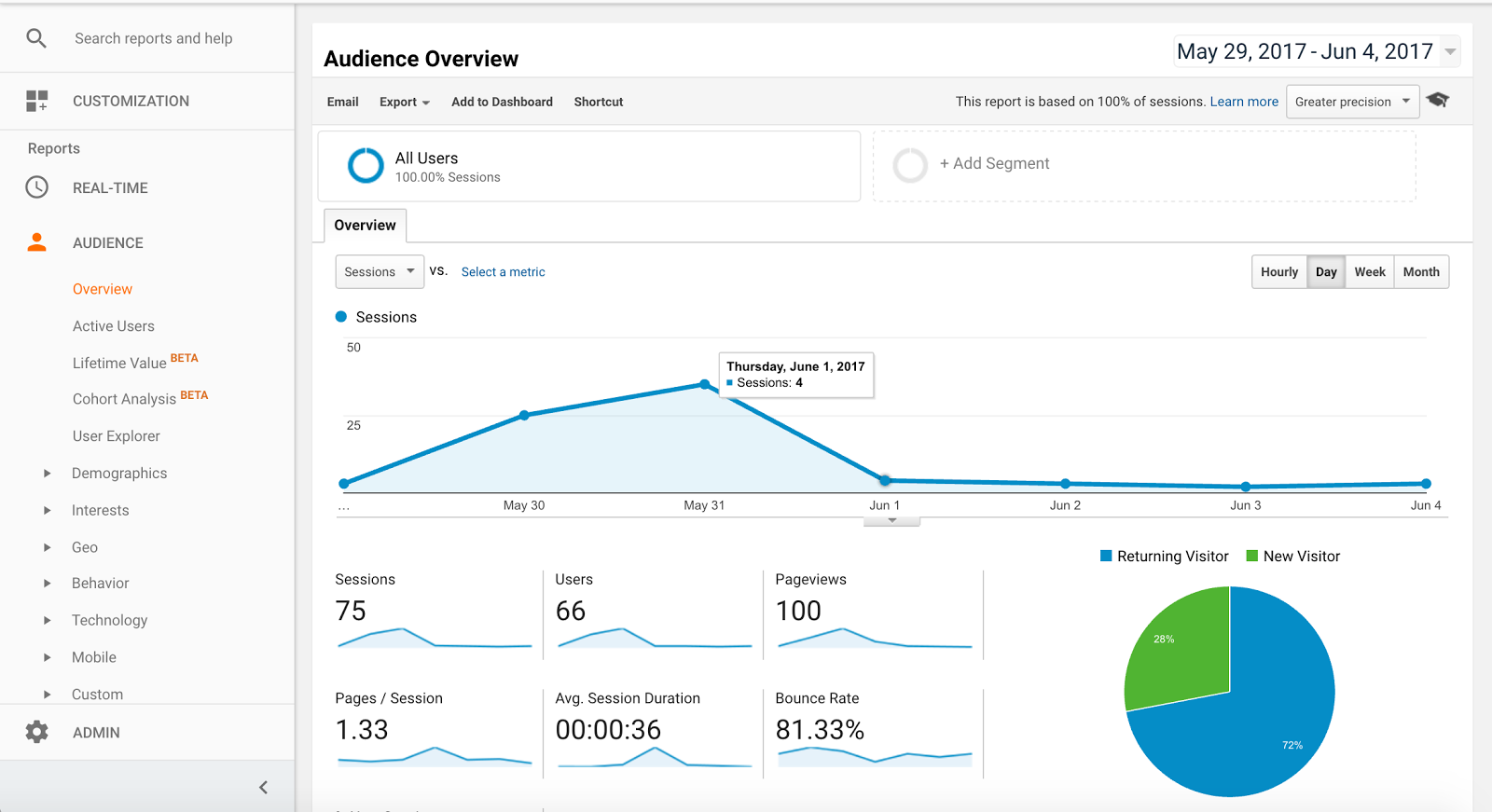 Here, you can see how many new visitors there are vs returning visitors, the total number of people visiting the site in a given time period (May 29-June 4), and on average how long they were on the site.
The metrics you monitor can be changed in the drop down menu under "Overview".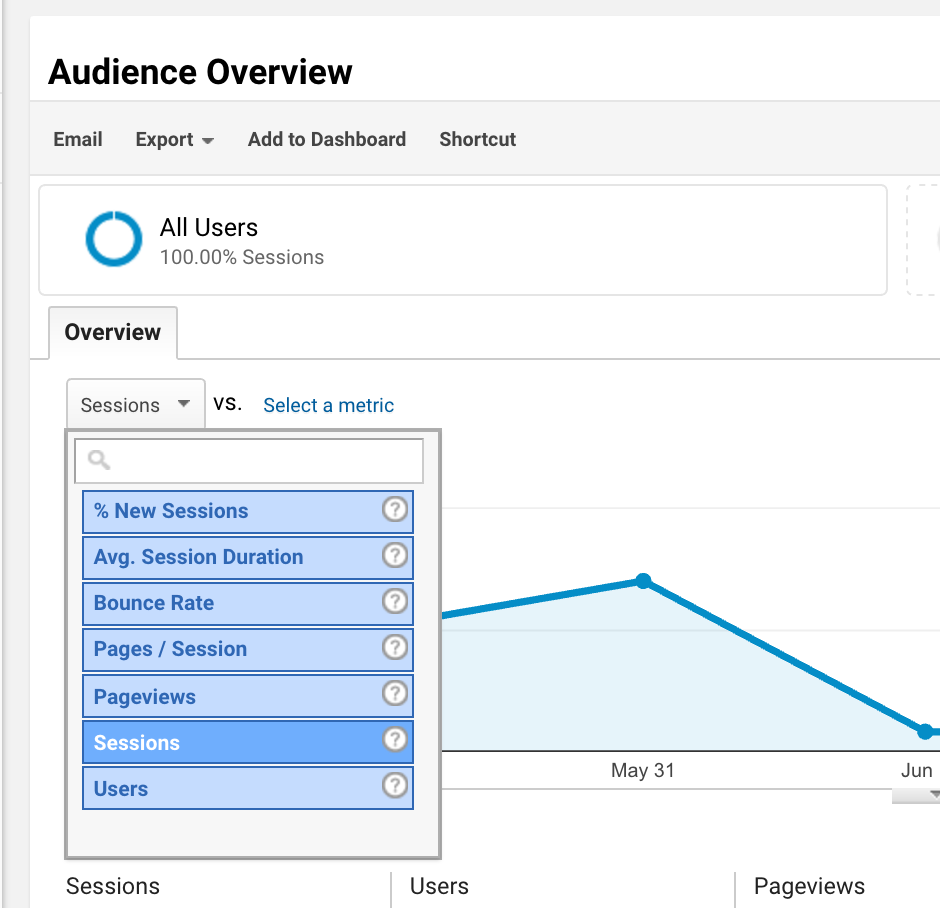 If you ever get stuck, Google Analytics has a built in tutor to walk you through reading reports in each section.
Conclusion
The more you know, the better you can serve your prospective patients.
Using Google Analytics on your private practice website is an easy way to learn all you can about your audience in real time, make necessary changes, and draw even more traffic to your business.
https://createmytherapistwebsite.com/wp-content/uploads/2017/06/Getting-Started-With-Google-Analytics-BLog.jpg
303
807
Daniel
https://createmytherapistwebsite.com/wp-content/uploads/2015/07/create-my-therapist-website-logo-rev1-300x124.png
Daniel
2017-06-06 07:00:18
2018-04-27 16:27:48
Getting Started with Google Analytics