How to Choose A Color Palette for Your Private Practice Website
Color in website design has the power to evoke emotion, capture your target audience and represent the personality of your private practice. But how do you find a color palette that works for your website?
In this article, we'll talk all about color and give you some resources to find the best palette for your private practice website.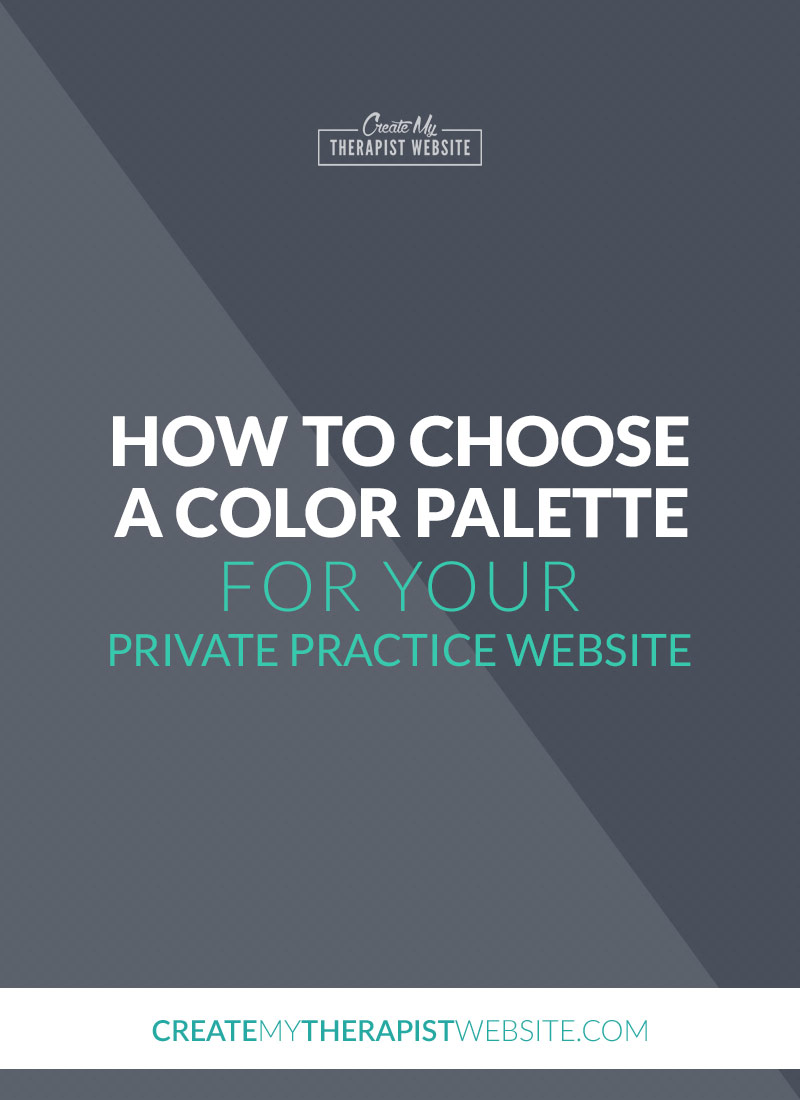 Why Color is so Important to your Private Practice Website
Color is one of the main factors that go into creating an effective website design.
If you group the right colors together, it can actually affect how potential clients perceive you and your practice.
Is your personality and brand one of excitement and spunk? Then brighter colors may help attract clients that gravitate toward that type of personality.
Or maybe you want to attract people with high anxiety in their lives…
You may want to stick with blues and greens, which tend to have a more calming and sincere feeling attached to them.
In a study by psychologist and Stanford professor Jennifer Aaker, she points out five core dimensions that play a role in a brand's personality.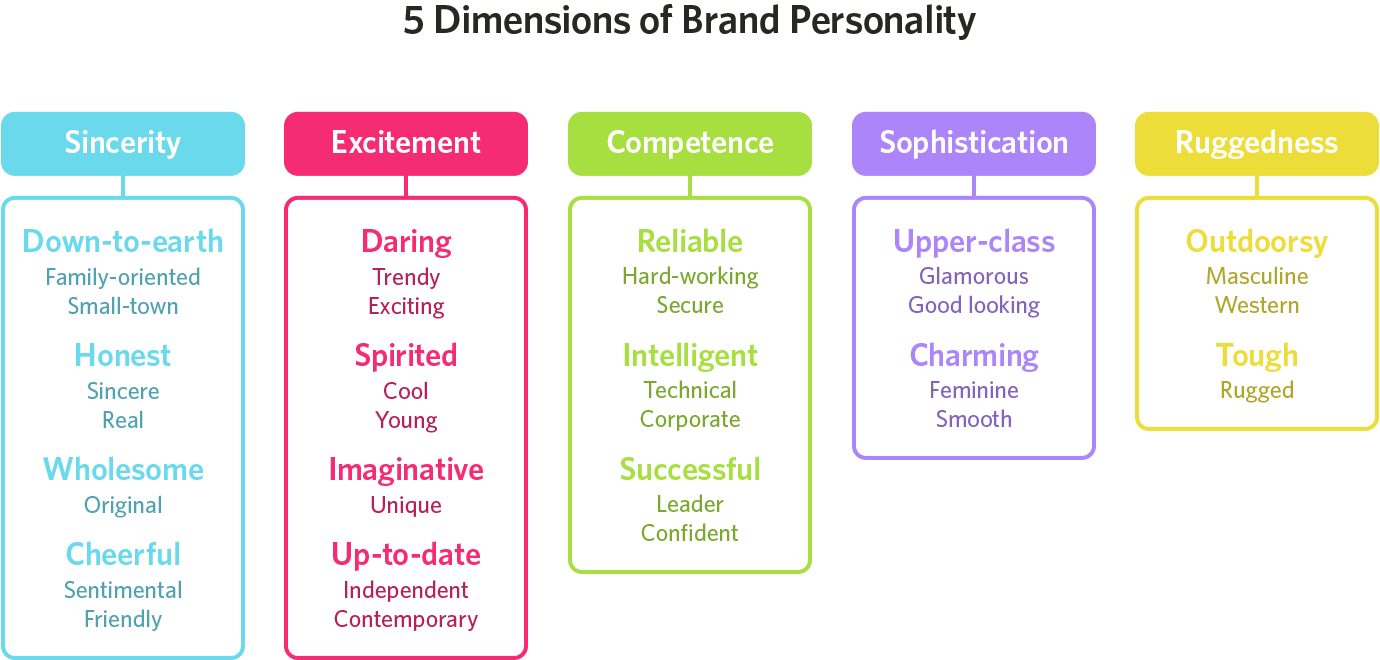 [Source: Help Scout]
The above personalities can be a good starting point as you decide what type of personality you want to create for your private practice and website.
But as with most cases of art and design, there are no hard and fast rules.
You can certainly create a level of excitement and masculinity by using bright reds or yellows, but it often depends on the context and juxtaposition of photos and messaging you have on a website.
I always encourage people to create a mood board on Pinterest.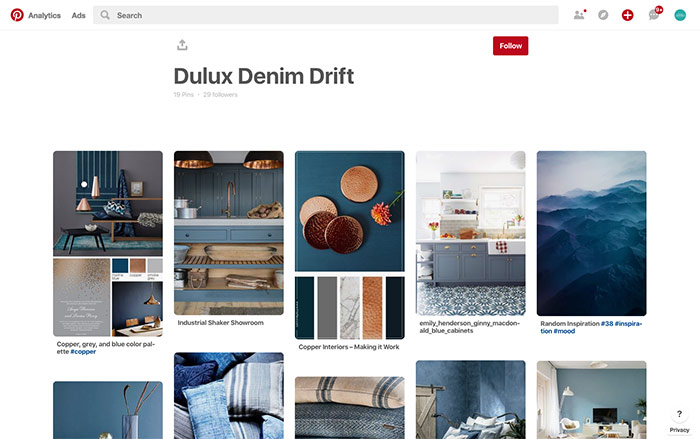 Take some time and collect photos that speak to you and the feeling you want to evoke with your website.
What types of images come to mind when you think about your practice and target audience?
Starting with a photo can be the easiest way to nail down a color palette that jives with your brand and attracts the type of clients you want in your office.
So let's talk about getting started.
Starting with a photo to find a color palette you love
Not many things can evoke certain emotions or feelings quite like photography can.
It may be hard to fully describe how you want your ideal clients to feel when they land on your website.
But sometimes when you see the right photo, that may be enough to capture that essence.
If you're planning on creating a new website for your practice, a great idea is to begin collecting these types of photos.
Once you have a collection of colorful photographic inspiration, you can narrow it down to the one you feel would speak most to your ideal client and support your businesses brand.
Websites use HTML codes to display colors (often called hex codes). So, you'll need to know what the hex codes are for the colors you find in your favorite image.
One great resource you can use to extract color codes from your favorite design inspirational photos, is Canva's Color Palette Generator.

This tool is super easy to use.
Just drag and drop your image from your computer onto the center of the page.
The website will reload and show you the color codes for the main colors found in your photo:

Then you can just click on each color to copy the code and save it in a document for later use on your website.
My favorite WordPress theme, Divi, actually lets you set a default color palette so you can use it throughout your website.
So I would just paste these codes right in there at the beginning of my website project.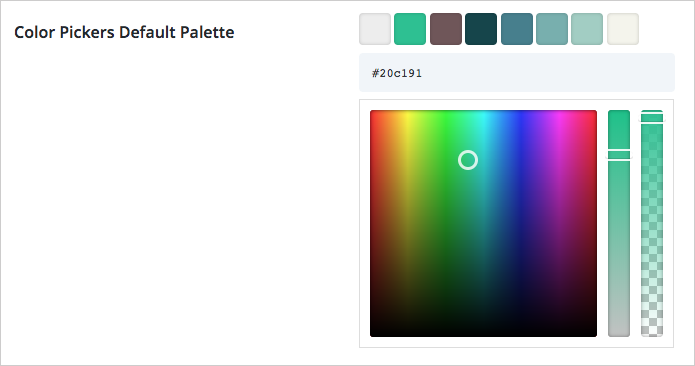 More Resources To Help You Find a Color Palette for Your Private Practice Website
There are a few other resources that you can use to find the perfect color palette for your website (or any marketing materials you'll be creating!).
I often recommend the following ones when working with my website design clients.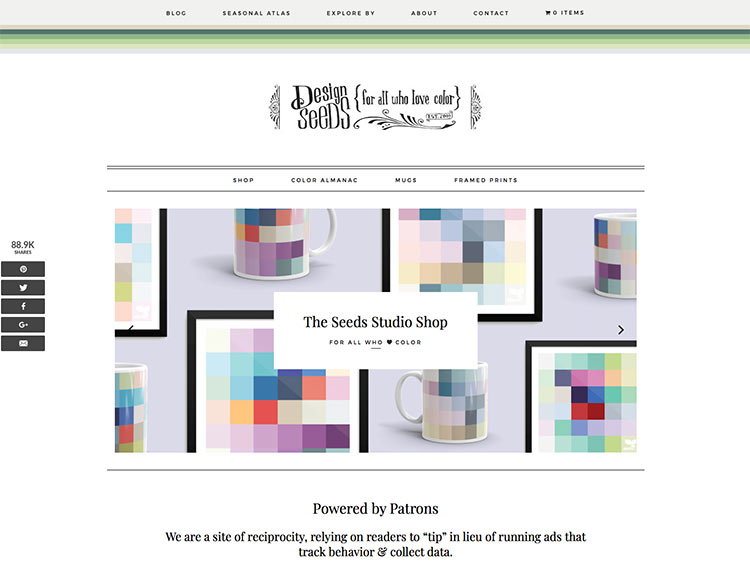 Design Seeds was built on inspiration and the love of finding that inspiration in everything from landscape to architecture to art and beyond.
Among Design Seeds' many functions, you'll be able to explore endless palettes by color or by collection (or by season Atlas). These palettes are handmade and digitally mixed by the site's author and owner Jessica Colaluca.
Once you pair down your seed by color or collection, simply click to reveal a larger shot of the palette and hex codes. The "Seeds" are free for us to use, but designers and readers alike can "tip" if they so choose.
Design Seeds also includes a shop! Here you can purchase Color Almanacs, mugs and prints.
Click here to check out Design Seeds.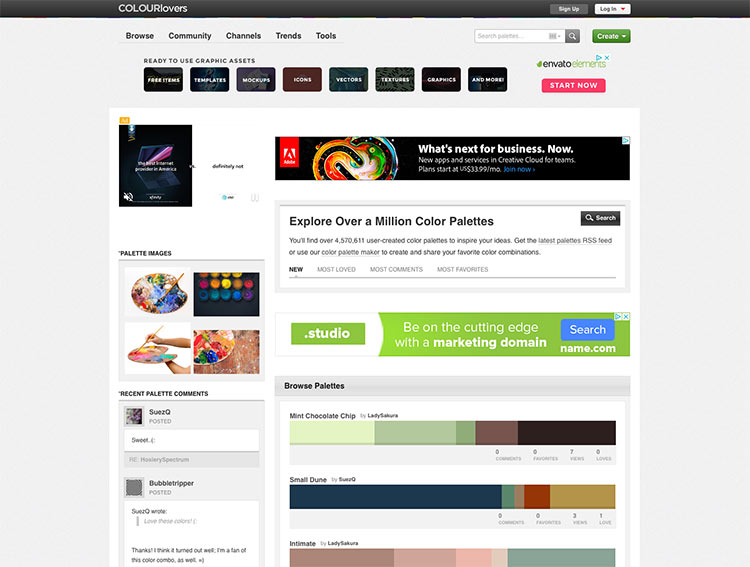 Color Lovers is a collective community where people combine resources on all things, color, design, art and photography.
On this site you can browse by palette, patterns, shapes, or colors on different  media/medium channels.
One great section is the 'Trends' section that houses all things branding, websites, magazines, etc. You can check out what's popular right now right from this menu.
Another plus about Colour Lovers is the community. You can hop on the blog, forums or groups to dive deeper into design with like minded people.
Click here to check out Colour Lovers.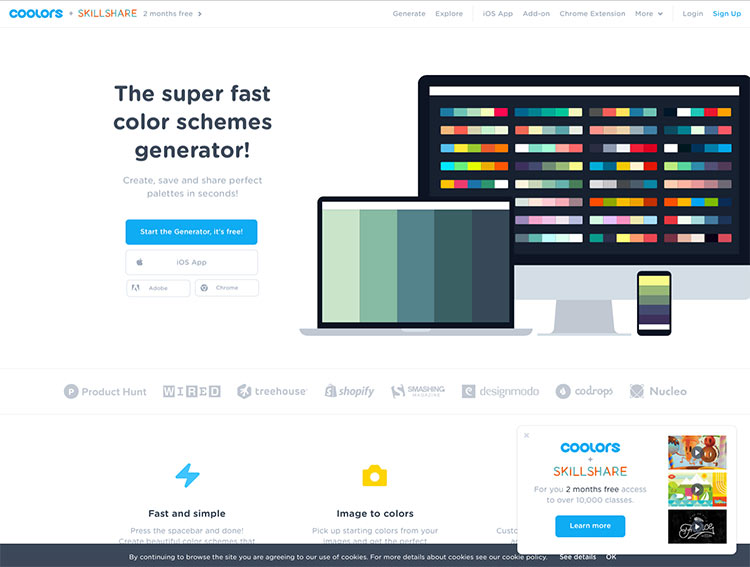 Coolors is a pretty awesome because it's a simple color palette generator.
You can search for a palette under explore, or you can generate on from a photo you either upload or find on the internet.
One neat function is the Color Blindness menu.
Click on this menu and you can choose from about ten different modes that are compatible with color blindness, super cool. There is a toggle button on the settings menu that allows you to see alternative shades of your color palette.
Another cool feature? You can click and drag each color chip, keeping what you like and swapping what you don't.
Complete with a Chrome Extension, Coolors does just about everything, simply.
Click here to check out Coolors.
Conclusion
The proper use of color on your private practice website can be a powerful marketing tool.
It can capture the emotion of your target audience, help visitors feel at home or help you stand out among a crowd of bland websites.
I hope the resources above help you nail down a fantastic color palette for your own website.
Do you have another resource you've used to create a color palette? Let us know in the comments below!
https://createmytherapistwebsite.com/wp-content/uploads/2018/06/696072148012682.b3r4l1wrBeTyTp1EKPg4_height640.png
240
640
Daniel
https://createmytherapistwebsite.com/wp-content/uploads/2015/07/create-my-therapist-website-logo-rev1-300x124.png
Daniel
2018-06-06 10:00:37
2018-06-05 15:28:18
How to Choose A Color Palette for Your Private Practice Website