The holiday season is a perfect time to slow things down (or at least attempt to!) and plan for the coming year. So, I've taken a break from publishing new articles for the month of December.
But I'm not going to leave you hanging. Below you'll find some of my favorite and most popular articles in the Create My Therapist Website archives.
I hope you get to enjoy some of them while sitting by a fire sipping your favorite hot beverage.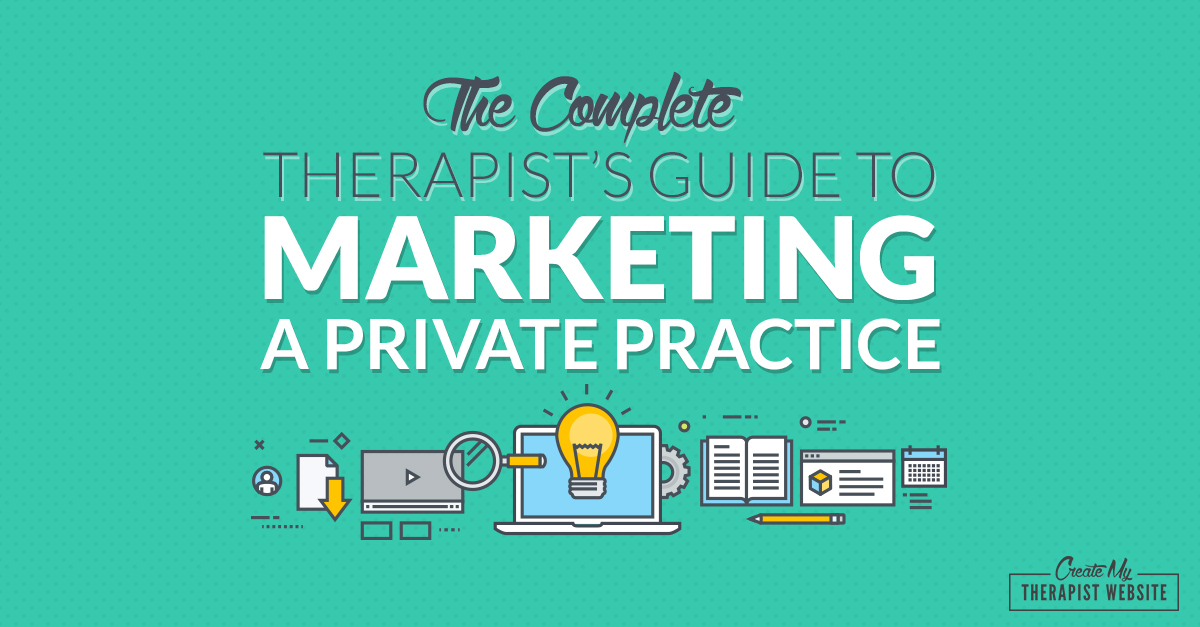 This guide is an essential resource to anyone looking for new ideas and strategies for marketing their private practice.
From getting started to building a website, content marketing, SEO and getting more referrals, this guide has all you need to start marketing your private practice strategically and attracting more clients.
Check out the private practice marketing guide
2. My Best Articles About Pinterest
Pinterest is not JUST a place to find out how to make Christmas decor out of old palettes you found behind your favorite grocery store.
Pinterest is also one of the BEST ways to drive traffic to your private practice website.
So, here are all my articles and lessons related to growing your online presence using Pinterest.:
3. The Best SEO Resources
SEO (search engine optimization) doesn't have to bring you pain in the new year.
If I had to sum up my best SEO advice to you, it would be this: consistently publish new content and know the most important places to put your keywords. Then, be patient.
But, if you want to dig a little deeper… below are some of my favorite SEO articles and resources to help you get found by your clients:
4. Creating A Website That Gets You Clients
Your website is one of the most important marketing tools you have.
If it's not bringing in new client leads on the regular, then something has to change.
And that's my passion.
I LOVE making websites and I love helping therapists create websites that propel their practice forward.
That's why I offer one-on-one custom design services, as well as online courses… to help as many folks as I can grow their practice through their online presence.
The website we built for my wife was KEY to her building up a successful practice back in 2011 and I can't stand by and let other therapists miss out.
Below are some of my favorite articles and resources to help you create the website your practice deserves:
4. And, Finally, Discounts on All Courses and Services

To ring in the new year, I've created a coupon for 30% off all my online courses.
Purchase between now and when the ball drops to receive a discount on any and all trainings:
A Little Course About SEO:
10 Stupid Simple Things You Can Do To Optimize Pages or Blog Posts For Search Engines Consistently
A Little Course About WordPress:
Helping therapists take WordPress from a mysterious, scary and confusing beast to a friendly puppy, easy to navigate and use
The Blog Traffic Accelerator:
Explode Your Traffic Using A Simple Blogging System Combined With The Power of Pinterest
The Create My Therapist Website Toolbox:
Confidently Build Your Own Private Practice WordPress Website From Start to Finish… Even if you "lack the technical know-how"
Just click the links above or use the coupon code "ITSAWONDERFULLIFE2017"
But why stop with the courses? I'm also discounting my one-on-one services too:
Ready to redesign your website or launch a new one? Just mention my favorite holiday movie, It's A Wonderful Life, in the inquiry form and I'll apply a 10% discount to your future project.
WordPress Maintenance & Support Packages:
Tired of wasting time keeping your WordPress files up to date or making changes to your website? Let me and my team do the work instead. Mention my favorite holiday movie, It's A Wonderful Life, in the inquiry form and I'll apply a 10% discount to your package.
That's a wrap, 2017.
I hope you and your family have a blessed holiday season and wonderful new year.
For me, this year has been a whirlwind, seeing our first baby born and learning to run a business and balance a family. Quite the adventure!
I've also created some great friendships within the private practice community and have enjoyed so much connecting with more of my blog readers.
And look forward to creating more opportunities to connect in the new year.
Cheers to a great new year for you and private practice!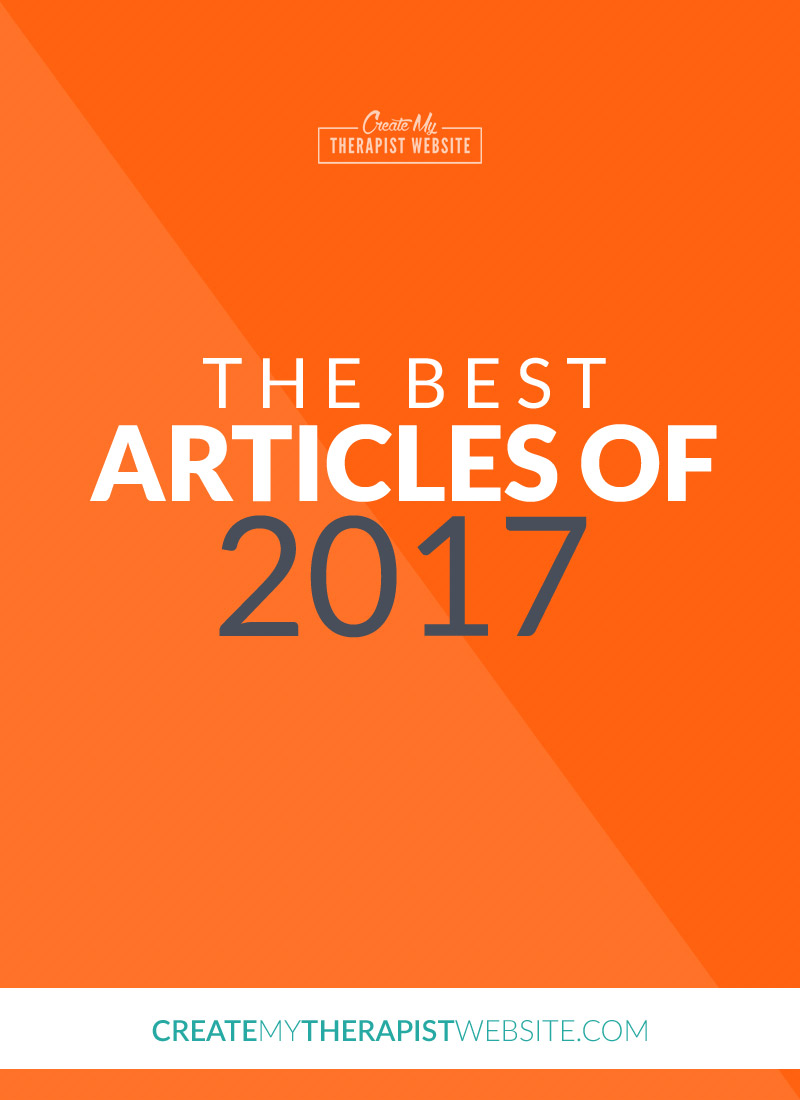 SaveSave
SaveSave
SaveSave
https://createmytherapistwebsite.com/wp-content/uploads/2017/12/best-private-practice-articles-2017-feat.jpg
303
807
Daniel
https://createmytherapistwebsite.com/wp-content/uploads/2015/07/create-my-therapist-website-logo-rev1-300x124.png
Daniel
2017-12-18 07:32:00
2017-12-18 07:38:14
The Best Articles of 2017 (and more)