5 Resources to Create the Best About Page Ever
Your about page on your private practice website is a huge asset to your business. This page is often one of the most-visited pages on your website, so it's important that you spend time making sure your about page works for you, turning potential clients into paying ones.
In this blog post I'll give you some great resources to help you write your about page to speak to your potential clients.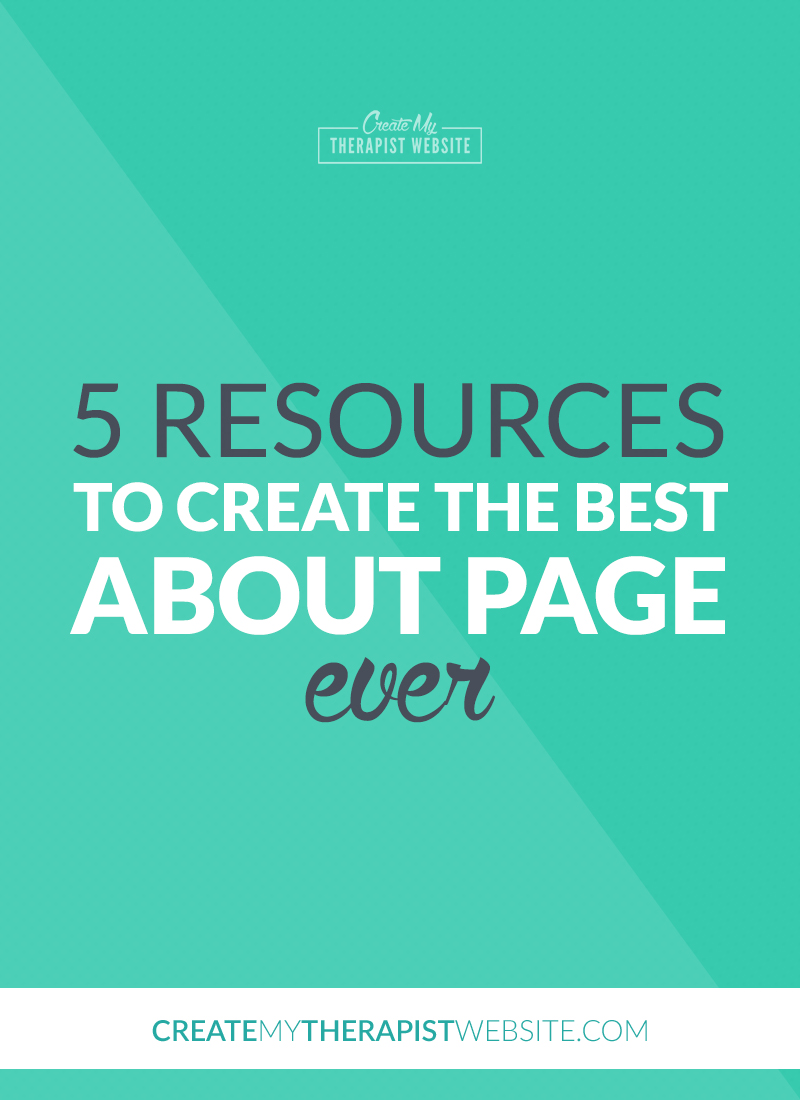 Why Your About Page is So Important
We launched my wife's therapy website back in 2011 and began the process of growing her practice and trying to attract traffic.
When I look back at her traffic, through Google Analytics, I can see that even after all this time, her About page is still the second most-visited page after her homepage.
Many people find her through word-of-mouth referrals or land her website from her Psychology Today profile.
So once they come to her homepage, people want to know more about her and how she can help them in their present situation.
I'm willing to bet that the same case is true for most of you reading this post.
It makes sense, right?
In therapy, we open up our lives and our hearts to strangers. It's natural to want to find a person whom you can relate to and trust before beginning this journey.
Your about page can build that trust. It can give your potential clients the reassurance they need in order to take that next step and reach out.
You'll want to do your best to not just share about yourself on this page, but about how YOU can help solve the problems your potential clients are facing.
Take a look at the below resources and get ideas for ways you can improve your own about page and focus it not just on yourself, but your ideal client.
5 Resources For a Therapist About Page
1. Nikki Elledge Brown's About Page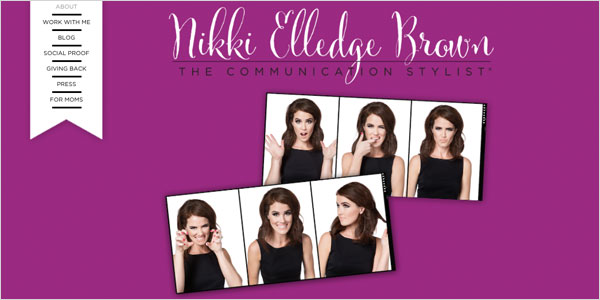 Nikki's resources helped me in those early days when I was trying to figure out my own about page. I agonized over what to put on this page, but her simple "recipe" for an about page helped me get organized and understand the flow of the content and what to include. Check out her own about page, which identifies the various sections you can include on your private practice about page.
2. Nikki Bonsol's Free About Page Course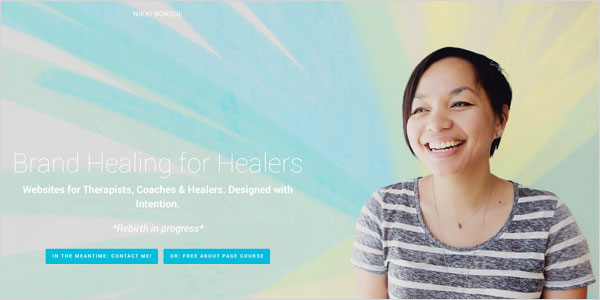 There's just something about the name Nikki I guess. Nicole Bonsol has a fantastic (and free) email course to help you write an awesome about page. When my wife wanted to improve her about page, I sent her to this resource and she got some great clarity to help her write a whole new page that reflected her style and felt authentic. Check it out here.
3. Melyssa Griffin's Post: How to Write a Killer About Me Page for Your Blog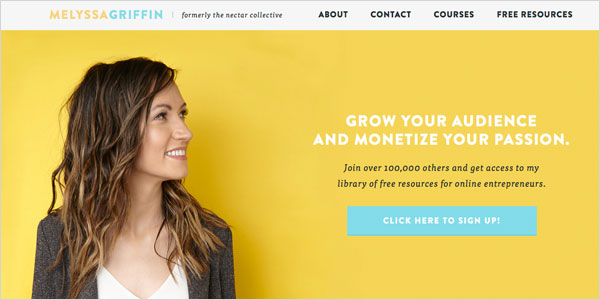 While Melyssa Griffin's website is mostly focused on helping bloggers increase traffic and grow their audience, she's got some excellent advice on how to attract clients with your about page. You can check out this post here, all about about pages for some tips you can use on your private practice website.
4. Copyblogger's Post: Are You Making These 7 Mistakes with Your About Page?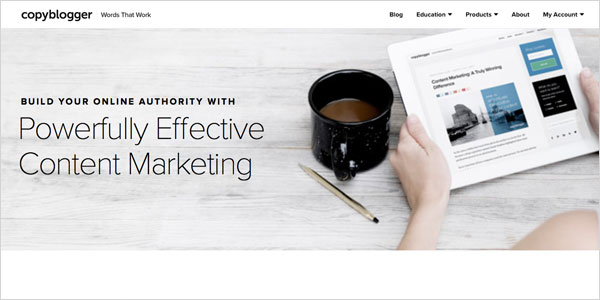 I love this post. It identifies 7 common mistakes that people make with their about page and how to fix them. Are you making any of these about page mistakes?
5. 99u's Post: How To Write an "About Me" Page That Gets You Hired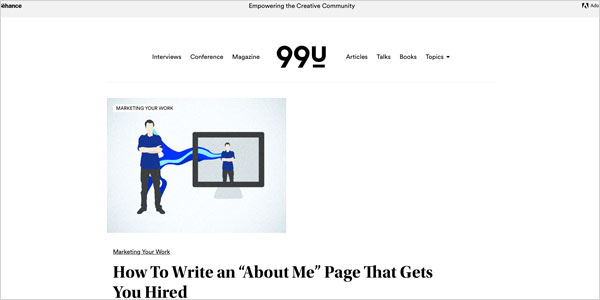 Your about page is constantly a work in progress. You'll write it, edit it and update it as time goes on. This post from creative blog, 99u, describes the process, along with specific ways to get clear about your passions and sound authentic on your about page.
I hope these five resources give you some of the clarity and inspiration you need to finally start your about page, or refine the one you currently have.
Your about page is something that will change over time. Keep working at it and know that it will never be perfect.
Got an about page you'd like to share? Post a link in the comments below and make sure to check out someone else's page and give them feedback!
https://createmytherapistwebsite.com/wp-content/uploads/2017/02/5-Resources-Create-Best-About-Page-Ever-feat.jpg
303
807
Daniel
https://createmytherapistwebsite.com/wp-content/uploads/2015/07/create-my-therapist-website-logo-rev1-300x124.png
Daniel
2017-02-07 06:00:00
2018-04-27 16:27:52
5 Resources to Create the Best About Page Ever